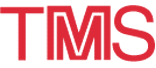 A TMS International Cooperating Society
---
The Associazione Italiana di Metallurgia (AIM)
CONTENTS
WHAT IS ASSOCIAZIONE DI METALLURGIA?
The Associazione Italiana di Metallurgia (AIM) was founded in January 1946. It is located in Milan, Piazzale Rodolfo Morandi, 2. Its members are more than 2,000 strong, including about 500 foreign members. The Association is a nonprofit, non-governmental cultural organization dedicated to the gathering and disseminating scientific knowledge in the field of traditional and advanced materials. Everyone in Italy and abroad interested in materials science and technology can apply for membership.
AIM's main concern is materials science and technology. One of AIM's prime functions is to permit the exchange of scientific knowledge in the field of materials, at national and international levels.
The improvement of traditional materials as well as the development of advanced materials, processing techniques, and technologies requires a continual flow of information among those who process and apply materials. AIM's major purpose is the gathering and disseminating of technical information on engineered materials. This is accomplished through publications, conferences, and meetings. To better develop AIM's various activities, members can take part in its Working Parties, which meet regularly to discuss subjects of their particular interest and to promote the organization of related events. AIM has 18 Working Parties:
Acciaieria--(Steelmaking)
Biomateriali--(Biomaterials)
Centro Meccanica ed Applicazioni Materiali--(Mechanics and Materials Applications)
Corrosione--(Corrosion)
Fonderia--(Foundry)
Lavorazioni Plastiche--(Hot Plastic Deformation)
Materiali Magnetici--(Magnetic Materials)
Materiali per l'Energia--(Materials for Energy Production)
Metalli Leggeri--(Light Metals--Aluminum, Magnesium, and Their Alloys)
Metalli non Ferrosi (esclusi Al e Mg)--(Nonferrous Metals--Aluminum and Magnesium excluded)
Metallurgia delle Polveri--(Powder Metallurgy)
Metallurgia e Impiego Lamiere Sottili--(Metallurgy and Use of Sheet Metals)
Metallurgia Fisica e Scienza dei Materiali--(Physical Metallurgy and Materials Science)
Prove non Distruttive--(Nondestructive Testing)
Refrattari e Ceramici Avanzati--(Refractory Materials and Advanced Ceramics)
Spettroscopia Applicata--(Applied Spectroscopy)
Trattamenti Termici e Metallografia--(Heat Treatment and Metallography)
Tribologia--(Tribology)
ACTIVITIES
AIM helps members develop and update their technical knowledge. It serves the needs of metallurgists, materials technologists, and engineers through various activities:
Education: The Association is active in planning national and international meetings, courses, and technical visits. It also cosponsors events organized by its sister societies.
Members' Journal: The monthy journal La Metallurgia Italiana acts as literature resource reporting on recent investigations in materials science and technology.
Books: AIM has a publication program that covers a wide range of subjects, from fundamental physical principles to metallurgy processes and their applications
Special Publications: Proceedings of major events organized by AIM are published.
STUDENT MEMBERS
To encourage students approaching metallurgy and to enhance their professional qualification and prospects, AIM grants scholarships and awards to outstanding graduation theses. A special student grade, with a reduced membership fee, is designed to permit the attendance of junior members, free of charge, at all events organized by the Association throughout the year.
Outstanding achievements in materials science and technology are recognized by AIM through the awarding of medals and prizes. These awards include:
The Luigi Losana Gold Medal, for distinguished contributions to the understanding of metals.
The Federico Giolitti Steel Medal, awarded to iron and steel metallurgists with an outstanding reputation--also in memory.
The AIM Gold Medal, awarded to a member in recognition of distinguished services to the Association.
The Aldo Dacco Prize, for the best paper on foundry techniques, in the field of ferrous and nonferrous alloys.
The Felice De Carli Prize, awarded to an Italian recently graduated or final-year undergraduates in metallurgy or materials science.
The Eugenio Lubatti Prize, for the best paper on electrothermic processes.
---
For More Information
To learn more about AIM contact their office at Piazzale Rodolfo Morandi 2-1 20121, Milano, Italy; (02) 76020551 - 76021132; telefax (02) 76020551; telex 323831 Fedas 1 - Cable Assometal Milano 1; www.fast.mi.it/aim/aim.htm
---