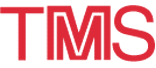 A TMS International Cooperating Society
---
Orsagos Magyar Banyaszati Es Kohaszati Egyesulet (OMBKE)
(The Hungarian Mining and Metallurgical Society)
CONTENTS
WHAT IS THE ORSAGOS MAGYAR BANYASZATI ES KOHASZATI EGYESULET?
Orsagos Magyar Banyaszati Es Kohaszati Egyesulet (OMBKE), or the Hungarian Mining and Metallurgical Society, was founded in 1892 by a group of Hungarian mining engineers and metallurgists. The society's primary objective is to contribute to the prosperity of these two industrial branches, which form the basis of the industrial development of the country. According to its constiution, the other main tasks of the Society are:
Promoting the technical and economical development of the Hungarian mining and metallurgical industries.
Promoting the improvement of the technical knowledge of its members.
Maintaining the rich history and traditions of Hungarian mining and metallurgy.
MEMBERSHIP
OMBKE is a diverse organization with a membership of nearly 6,000 individuals. Anyone can become a member of OMBKE. Thus, the Society not only attracts Hungarian mining engineers and metallurgists, but also experts who work for mining or metallurgical companies. Company members (also called patronizing members) are organizations, companies, or institutions working in or related to the field of mining and metallurgy. In particular, the financial support of the patronizing members is an important factor in the budget of the Society.
Members work in six different sections within the Society. These are:
Mining (coal and minerals)
Oil and gas
Iron and steel
Nonferrous metals
Foundry
University (comprising students and professors)
JOURNALS
OMBKE members receive three monthly journals free of charge. These periodicals are:
BKL Bianyaszat (Mining)
BKL Kohaszat (Metallurgy)
BKL Koolaj ees Foldgaz (Oil and Gas)
INTERNATIONAL ACTIVITY
OMBKE is a member of several international organizations in the field of mining and metallurgy, and it is cooperating with a number of similar societies outside of Hungary. In addition, its international conferences are good meeting points for experts worldwide.
---
For More Information
To learn more about OMBKE, please contact their office at H-1027 Budapest, Fou. 68, Hungary; telephone or fax (361) 2017337.
---