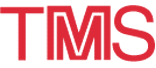 2000 TMS Annual Meeting: Exhibitor
---
March 12-16 · 2000 TMS ANNUAL MEETING · Nashville, Tennessee
---

AEA TECHNOLOGY ENGINEERING SERVICES, INC.

Booth #559

Bethel Park, Pennsylvania

www.aeat.co.uk

---

AEA Technology, a world-leading science and engineering service, will be displaying a TIME AND MONEY SAVING integrated package of products and services which eliminates expensive, time consuming experiments used in design to predict reactions, improve quality performance, and control environmental hazards.

We solve complex problems throughout all stages of the materials life cycle. For example, our products include powerful thermo-chemical software (MTDATA or THERMOCALC) for predicting phase behavior and properties; kinetic software (FACSIMILE or DICTRA) for solving and modeling chemical reactions; and material specific databases for modeling processes. We also offer internationally recognized consulting and experimental research services which encompass both thermo-chemistry and chemical kinetics.

These materials-focused products and services bring CONFIDENCE in design, improved UNDERSTANDING and PREDICTION of processes for a range of customers in the materials sector.

---