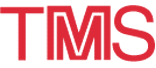 2000 TMS Annual Meeting: Exhibitor
---
March 12-16 · 2000 TMS ANNUAL MEETING · Nashville, Tennessee
---

BROCHOT SCS

Booth #137

Tremblay-en-France, France

---
The BROCHOT company designs, manufactures, carries out the installation, provides after sales services, provides spare parts of special machines, and complete plants for the primary aluminium and magnesium industries. With its three departments, Brochot -Syprim - Berger, BROCHOT proposes the full range of equipment necessary for aluminium smelters:
Brochot: electric pot ramming machine ingot casting & stacking lines dross handling equipment (Ekumax)
Syprim: anode cooling anode handling & storage anode rodding shop
Berger: special vehicles for anode and molten metal transport ; furnace charging and tending vehicles.
Come to our booth #137 and find out more on our latest developments and discuss innovative solutions to your equipment.

---