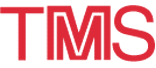 2000 TMS Annual Meeting: Exhibitor
---
March 12-16 · 2000 TMS ANNUAL MEETING · Nashville, Tennessee

Christy has specialized since 1922 in customized refractory solutions for the non-ferrous industry and offers:
METCAST® ceramic foam filters
CUSTOM CRAFTED fabricated shapes
REF-SiC (clay bonded) and NITRO-SiC (nitride bonded) Silicon Carbide shapes.
A full line of refractories and insulation products
Refractory contracting services
Christy Refractories is pleased to introduce its line of Christy Cast FS, a proprietary castable which averages 2-3 times the life of existing products for the aluminum, copper and zinc industries. Applications include:
Downspouts
Launders
Nozzles
Filter bowls
Christy Industrial Services repairs aluminum melting and holding furnaces as well as other industrial heating equipment.
CHRISTY REFRACTORIES
4641 McRee Avenue
St. Louis, Missouri 63110 U.S.A.
phone: (314) 773-7500
fax: (314) 773-8371

---