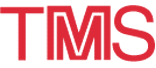 2000 TMS Annual Meeting: Exhibitor
---
March 12-16 · 2000 TMS ANNUAL MEETING · Nashville, Tennessee
---

FONDERIE SAGUENAY, INC.
Booth #324

Chicoutimi, Quebec, Canada

www.fndrsag.com

---
Located in Quebec, Canada, Fonderie Saguenay is a jobbing foundry producing gray & ductile iron castings in the weight range of 200-15,000 pounds. A large portion, more than 50% is dedicated in supplying premium parts to the aluminum industry.

You can benefit from 30 years + of experience in this field where attention to details makes a big difference. From siphon sections, pouring spouts to one-piece holder siphons and dross pans, solutions are tailor-made to fit your needs.

Operated with the assistance of its owner Fonderie Saguenay, Métallurgie Brasco has been involved in the sealing of 41000 cathodes and the lining of 2000 pots, all which using the Pechiney technology.

Métallurgie Brasco is supplying construction & maintenance services in Quebec since 1984 and has supplied management and engineering services, on site, to the ALUSAF & ALUAR projects.

---