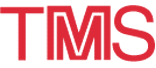 2000 TMS Annual Meeting: Exhibitor
---
March 12-16 · 2000 TMS ANNUAL MEETING · Nashville, Tennessee
---

OPSIS, INC.

Booth #136

San Marcos, California

---
Opsis Inc. is the North American supplier of Open Path Monitoring systems for air quality monitoring, continuous emissions monitoring (CEM) and process control. The ultraviolet DOAS technology, developed by Opsis, has received international approvals and provides customers with reliable system solutions for a number of applications. All systems feature dynamic calibration capability and simple hardware configurations. The ambient system is an EPA approved equivalent method for SO2,NO2 and O3.

Other Opsis benefits include complete DOAS system packages, fully automatic monitoring systems, multi gas and multi path systems, fast, continuous measurements, modular construction which allows expanding or updating of existing installations and simple report generations.

Applications for Opsis equipment include Trend Monitoring, Air Quality Monitoring at street level, Fence Line Monitoring of fugitive emissions, Monitoring Background Levels, Measurement of Aircraft emissions, Waste Incinerations, Power Plants, Mineral Wool Production, Cement Industry, Chemical Industries, Sulfuric Acid Production, Fertilizer Production and Aluminum Smelters.

---