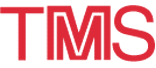 2001 TMS Annual Meeting: Plant Tour
---
February 11–15 · 2001 TMS ANNUAL MEETING · New Orleans, Louisiana



During the week of February 11–15, 2001, at the 130th Annual Meeting & Exhibition of The Minerals, Metals & Materials Society (TMS), you can join more than 4,000 science and engineering professionals, representing more than 70 different countries, who will come together for the opportunity to add to their own store of knowledge by capitalizing on the expertise and experience of their colleagues. More than 200 sessions and 1,000 individual presentations are scheduled. Whether your technical interests lie in precious metal extraction, aluminum processing, high-temperature superconductors, or just about any other materials field or metallurgical discipline, you will find programming that addresses your most pressing needs.

The 2001 TMS Annual Meeting & Exhibition will take place in New Orleans, Louisiana. The Hilton New Orleans Riverside Hotel will be the headquarters hotel for the event. All conference events, including registration, technical sessions, and the exhibition will take place at the Ernest N. Morial Convention Center.



Lockheed Martin Space Systems Company's
NASA MICHOUD ASSEMBLY FACILITY
---
Date: Thursday, February 15, 2001
Time: 9:00 a.m.–12:00 noon
Cost: Fee: $35
---
Just 15 miles from New Orleans's French Quarter, 5,000 employees at the NASA Michoud Assembly Facility work to conquer man's final frontier, space, by designing and assembling the massive external propellant tank for America's dependable space transportation vehicle, the space shuttle.

The External Tank (ET) has a dual role in NASA's space shuttle system. It provides the structural backbone of the shuttle during launch operations, absorbing 6,610,000 pound thrust loads generated by the Orbiter's three main engines and two solid rocket boosters. The ET also contains and delivers liquid hydrogen (LH2) and liquid oxygen (LO2) propellants to the two main engines.

The ET separates from the Orbiter just short of orbital velocity at Main Engine Cutoff (MECO), approximately 8 minutes after launch. Then the ET pitches away from the Orbiter and breaks up and burns as it reenters the Earth's atmosphere. Debris falls within a designated area of the Pacific or Indian Ocean.

The ET is the only expendable element of the Space Shuttle System. The only active components on the ET are the vent/relief valves. All operational instrumentation is hardwired to the Orbiter.

Three structures comprise the ET:
LO2 Tank – The LO2 tank is a fusion-welded assembly of preformed, chem-milled gores and panels, machined fittings and ring chords.
LH2 Tank – The LH2 tank is a fusion-welded assembly of forward and aft-modified ellipsoidal domes, and four cylindrical barrel sections joined by five main ring frames.
Intertank – The Intertank is the ET structural connection joining the LO2 and LH2 tanks to provide structural continuity between these assemblies. The LO2 and LH2 are constructed of aluminum alloy skins with support/stability frames.

The tour to the NASA Michoud Assembly Facility will include roundtrip transportation on a private motorcoach, one and a half hour narrated tour of the facility, and a box lunch.

Additional tickets may be purchased at the registration booth in the La Louisiane Ballroom A, Ernest N. Morial Convention Center.
---
The information on this page is maintained by the TMS Meetings Department (mtgserv@tms.org).