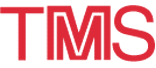 2001 TMS Annual Meeting: Accompanying Persons' Tours Program
---
February 11–15 · 2001 TMS ANNUAL MEETING · New Orleans, Louisiana



During the week of February 11–15, 2001, at the 130th Annual Meeting & Exhibition of The Minerals, Metals & Materials Society (TMS), you can join more than 4,000 science and engineering professionals, representing more than 70 different countries, who will come together for the opportunity to add to their own store of knowledge by capitalizing on the expertise and experience of their colleagues. More than 200 sessions and 1,000 individual presentations are scheduled. Whether your technical interests lie in precious metal extraction, aluminum processing, high-temperature superconductors, or just about any other materials field or metallurgical discipline, you will find programming that addresses your most pressing needs.

The 2001 TMS Annual Meeting & Exhibition will take place in New Orleans, Louisiana. The Hilton New Orleans Riverside Hotel will be the headquarters hotel for the event. All conference events, including registration, technical sessions, and the exhibition will take place at the Ernest N. Morial Convention Center.
Accompanying Persons' Tours
Destination Management, Inc. has been designated the official tour company of The Minerals, Metals & Materials Society (TMS) and has scheduled the following tours for your enjoyment. Tours will depart from the Ernest Morial Convention Center. If tickets were ordered in advance, your tickets will be ready for you to pick up at the Tour Desk located in Hall A Lobby at the Ernest N. Morial Convention Center. If you have not purchased tickets in advance and you wish to participate in one or more of the tours, please inquire about ticket availability at the tour desk.

New Orleans City Tour
---
Date: Monday, February 12, 2001
Time: 9:30 a.m.—12:30 p.m.
Cost: $18 per person
---
The past and present co-exist in New Orleans, the City Tour is a thorough and fascinating introduction to the endless variety of sights found in America's most European City.

This narrated tour includes historic Esplanade Avenue where you will see the mansions of Creole merchants nestled among 100-year-old oak trees. The tour continues to St. Louis III Cemetery, of-ten called "the city of the dead" because of its above ground tombs. The tour proceeds along Lake Pontchartrain and the city's fine yacht harbor. Then through the old town of Carrollton to St. Charles Avenue following the streetcar route where you'll see Tulane and Loyola Uni-versities, Audubon Park and beautiful restored mansions.

You will also pass the spectacular Superdome and travel the fringes of the French Quarter.
Jean Lafitte Swamp Adventure
---
Date: Tuesday, February 13, 2001
Time: 9:30 a.m.—12:30 p.m.
Cost: $35 per person
---
Enjoy a journey by boat, Cajun style, into the heart of Louisiana's beautiful and natural swamplands.

Your boat will travel deep into the swamps and meandering bayous of this exciting region. Be sure to bring your camera as you may encounter exciting and beautiful animals at any time. Alligators, snakes, nesting eagles, egrets, white-tailed deer, mink and nutria all flourish in this untamed land. Your guide is a native of the area who knows first-hand, the various sources of food and plant life that thrive throughout the year in this "virgin" area.

History comes alive as your guide recounts the exploits of the pirate Jean Lafitte, and his band that plied these waters during the infancy of our country. Come see for yourself, Louisiana's mysterious waters and moss-draped bayous made famous in song and story. The adventures of Jean Lafitte await you!
Mardi Gras World & New Orleans Mint Museum
---
Date: Wednesday, February 14, 2001
Time: 12:30 p.m.—4:00 p.m.
Cost: $28 per person
---
New Orleans is famous for many things; but, perhaps the most famous is the greatest free show on earth, "Mardi Gras". You will have a chance to feel some of the excitement and color of Mardi Gras with a visit to Blain Kern's Mardi Gras World and the New Orleans Mint Museum.

Your first stop will be Mardi Gras World. Blaine Kern, "Mr. Mardi Gras", as he is known in New Orleans, opens his den to you where the floats of most of the major parades are built and housed.

At this full-time facility, you will see a short film on the history of Mardi Gras and float production, and then be escorted through the den by Mardi Gras World's professional guides. You will have a chance to see these magnificent colorful pieces of moving art – up close and discuss with the year-round artists their preparations for next year's Mardi Gras.

---
The information on this page is maintained by the TMS Meetings Department (mtgserv@tms.org).