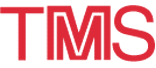 2001 TMS Annual Meeting: Exhibitor
---
February 11-15 · 2001 TMS ANNUAL MEETING · New Orleans, Louisiana
Located in Quebec, Canada, Fonderie Saguenay is a jobbing foundry producing gray & ductile iron castings in the weight range of 200-15,000 pounds. A large portion, more than 50% is dedicated in supplying premium parts to the aluminum industry.

You can benefit from 30 years + of experience in this field where attention to details makes a big difference. From siphon sections, pouring spouts to one-piece holder siphons and dross pans, solutions are tailor-made to fit your needs.

Lower operating costs are possible with the help of our highly qualified personnel using the most recent software in design and engineering.

---