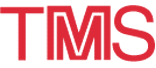 2001 TMS Annual Meeting: Exhibitor
---
February 11-15 · 2001 TMS ANNUAL MEETING · New Orleans, Louisiana
Hamilton Research & Technology Ltd. (HART) provides Process Automation for the Alumunium Industry. Specialised in retrofitting of modern Distributed Control Systems for existing Aluminum Smelters and Carbon Anode Baking Furnace.

HART 's distributed control system for Aluminum Smelters uses individual Electronic Pot Control-lers (EPC) as Distributed control elements con-nected in a multi drop master slave mode to the Master Computer System. Proprietary control algorithm are customized to suit parameters of individual smelters for optimizing current efficiency. Systems has been implemented in major Aluminum smelters in India (Hindalco, Malco) and abroad (SaAz & BrAz in Russia).

HART has implemented a third generation Heating Regulation System for Carbon Anode baking plant. Individual controllers control the air inlet, draught as well as burner firing to provide accurate adherence to the ideal heating curve. Unique wireless infra red communication system de-signed for communication between field modules and master computer eliminates frequent maintenance.

---