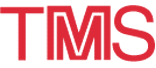 2001 TMS Annual Meeting: Exhibitor
---
February 11-15 · 2001 TMS ANNUAL MEETING · New Orleans, Louisiana
Metallurg Aluminium combines the strengths of its five members, London & Scandinavian Metallurgical Co Limited (LSM), Shieldalloy Metallurgical Corporation (SMC), Companhia Industrial Fluminense (CIF), Hydelko AS and Bostlan SA to innovatively meet the highest quality requirements of the aluminium industry.

With its five manufacturing facilities, located in the UK, USA, Brazil, Norway and Spain, its pro-fessional worldwide sales force and global distribution network, Metallurg Aluminium offers the aluminium industry the highest level of service in the supply of aluminium grain refiners, master alloys and hardeners.

Our wide range of compacted powder products includes Chrome, Copper, Iron, Manganese, Nickel and Titanium in our flagship ALTAB™ products and briquettes.

We continuously provide innovative products aimed at reducing costs in the cast house. Recent innovations include TiCAl 315™ & TiCAl 330™ grain refining rods, 8% Boron Al (8BAl™) rod & castcut™, Sr-Al & TiBAl Quicksol Bar™, Strobloy™, TiBAlloy™ and ALTAB™ 100% Ti.

Consistently high quality is secured through statistical process control and rigorous quality as-surance programs. All Group members are registered to one or more of the following quality standards: QS 9000, ISO 9001, or ISO 9002.

We invite you to visit the new Metallurg Aluminium booth for the latest information on our products and services and how they can be used in your applications to improve yields and lower costs.
---