---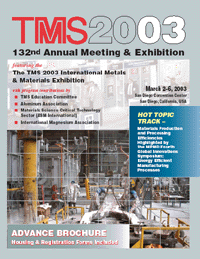 ---
ABOUT THE PRESENTER
---
Colin Humphreys is the Goldsmith's Professor of Materials Science at the University of Cambridge since 1990. He also serves as the Director of the Rolls-Royce-Cambridge University Technology Center in Gas Turbine Alloys and also the Research Director of the Joint UK-Japan International Research Program on Atom Arrangement, Design, and Control for New Materials. He received his B.Sc in physics, at the Imperial College, London and his M.A. from Oxford University and Ph.D. from Cambridge University.

Prof. Humphreys has conducted creative and original work on semi-conductors, ceramic super-conductors and inter-metallic compounds and has received eight awards recognizing his contributions to the field of materials science. He was awarded the Rosenhain Medal and Prize of the Institute of Metals in 1989. He was Selby Fellow of the Australian Academy of Science in 1997 and is a member of Academia Europaea.

He is the author of more than 350 publications and is a member of 10 UK National committees in the materials field. His breadth of knowledge of materials research is reflected in his presence on the Editorial Board of seven high quality international journals, including Journal of the Physics and Chemistry of Solids and the Journal of Materials Science – Materials in Electronics.

One of Prof. Humphreys particular skills is the communication of the excitement and creativity in materials science to young people. He is currently Fellow in the Public Understanding of Physics at the Institute of Physics and is a member of the BBC's Independent Advice Panel on Engineering and Technology Programs. He has appeared on television and radio many times to promote science and engineering.
---
Date: Monday, March 3, 2003
Location: San Diego Marriott Hotel & Marina, Marina Ballroom D
Time: 12:00 PM–2:00 PM

"Designing Materials: From Turbine Blades to Brilliant Light Emitting Diodes"



Presented by:
Colin Humphreys, University of Cambridge

About the topic:
Our understanding of physics, chemistry, and materials science is now sufficiently good that we can increasingly design and create man-made materials to meet specific needs. This lecture will focus on two very different examples of materials design. The first concerns complex, multi-element structural materials for turbine blades for power plant, which are too complex to be designed from first principles. The second shows how we can design, from first principles, new semiconductor materials and devices based on gallium nitride. These devices have a huge range of applications, from traffic lights to home and office lighting to medical. Both examples illustrate the huge economic importance of designing new and improved materials, and also both examples demonstrate how materials science can be used to reduce global warming.