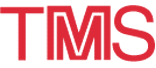 About the 1996 TMS Annual Meeting: The AIME/TMS Keynote Session
---
February 4-8 · 1996 TMS ANNUAL MEETING ·  Anaheim, California
Monday, February 5, 1996
2:00pm - 5:00pm
Anaheim Convention Center, Room B8-9
The 125th AIME All-Institute Session features three outstanding leaders speaking to the innovations and paradigm shifts that are needed to prosper and survive in our world of materials and energy utilization for the betterment of humankind. Markets and technology are constantly shifting, demanding leadership that supersedes the management skills that alone meant success just a few years ago. Alumax, led by Allen Born; Nucor, led by Ken Iverson; and Applied Materials, Inc., led by Dan Maydan are not only surviving, but prospering, by connecting technology and market analyses with innovative work practices, optimizing the people skills. These companies and industries represent the true successful globalization of our materials and energy world. They exemplify the fact that AIME, its constituent societies, members, and companies are truly working for the betterment and enrichment of life.
---
KEYNOTE SESSION SPEAKERS
Allen Born
Alumax, Inc.
Topic: "Aluminum: Global Challenges and Opportunities"

Allen Born is chairman and chief executive officer of Alumax, Inc., the third largest U.S. aluminum company with annual revenues of $2.7 billion. He is also co-chairman of the board of directors of Cyprus Amax Minerals Company.

Prior to these appointments, Mr. Born was chairman and chief executive officer of AMAX Inc. In 1993, Mr Born engineered the unbundling of AMAX Inc. In this transaction, all the common shares of Alumax were distributed to the AMAX Inc. shareholders and the non-aluminum assets were merged with Cyprus Minerals on a fifty-fifty basis.

Mr. Born began his career in 1958 as an exploration geologist with El Paso Natural Gas and followed this with nine years with Vanadium Corporation of America, Pima Mining Company and MolyCorp, respectively.

He joined AMAX in 1967 as a senior metallurgist at the Climax mine in Colorado, subsequently becoming chief metallurgist and mine superintendent. In 1976 Mr. Born was named president and chief executive officer of Canada Tungsten Mining Corporation Limited, a subsidiary of AMAX, and vice president of AMAX Northwest. In 1977 he was also elected president of AMAX of Canada Limited and Climax Molybdenum Corporation of British Columbia, Limited.

In July, 1981 Mr Born joined Placer Development Limited of Vancouver, British Columbia as president and chief executive officer, and in May, 1983 was elected chairman.

On June 1, 1985 Mr. Born rejoined Amax from Placer as president and chief operating officer. He was elected chief executive officer on January 7, 1986 and became chairman of AMAX on June 2, 1988.

Mr. Born is a director of Amax Gold Inc., AK Steel Holding Corporation, and the International Primary Aluminum Institute. He is also a member of the Board of Trustees for the Robert W. Woodruff Arts Center. In September of 1995 Mr. Born was elected Chairman of the Board of The Aluminum Association.

In 1986 Mr. Born was selected the CEO of the year in the mining industry and a silver award winner in all industry by Financial World magazine. In 1987 he became only the third person to receive the Golden Nugget Award for professional accomplishment from the College of Science of the University of Texas at El Paso. He was selected a bronze award winner by Financial World in its CEO of the Year competitions in 1987, 1988 and 1989.

Mr. Born was presented the Daniel C. Jackling Award by the Society of Mining Engineers, awarded "for his leadership and ability to cut costs, streamline and rationalize corporate structures, and revitalize and refocus management efforts in the face of the worst commodities markets since the Great Depression." In 1990 the Wall Street Transcript named Mr. Born CEO of the year in the aluminum industry. Also in 1990 he received the Business Leadership Award from Citizens Union of New York City. Most recently Mr. Born was selected CEO of the Year in the mining industry by Financial World for 1991 and 1992. In 1992 the Colorado School of Mines awarded Mr. Born an honorary doctor of engineering degree.

Mr. Born is a native of Durango, Colorado, where he was born on July 4, 1933. After graduation from high school, he served with the U.S. Army's Far East Command. He graduated from the University of Texas at El Paso in 1958 with a Bachelor of Science degree in metallurgy and geology. Mr. Born is a member of the Vancouver Club, The Sky Club of New York City, and the Atlanta Athletic Club. He and his wife, Pat, live in Atlanta, Georgia.
---
F. Kenneth Iverson
Nucor Corporation
Topic: "Business Philosophy at Nucor"

Mr. Iverson is Chairman and Chief Executive Officer of Nucor Corporation. He joined Nucor in 1962 as a Vice President and General Manager of its Vulcraft Division in Florence, South Carolina, became a group Vice President in 1963, was elected President in 1965 and became Chairman in 1984. The sales of Nucor in 1965 were $22,300,000 compared with 1991 sales of about 1.4 billion.
Between 1968 and 1982 Nucor constructed four mini steel mills on four sites with a total capacity of over 2,000,000 tons. In the last several years Nucor has constructed a $200,000,000 mill in Arkansas with a Japanese partner to produce large structural shapes and has started up a $265,000,000 mill in Indiana using a new process to produce flat rolled products. Nucor is recognized as one of the world's lowest cost steel producers.
Mr. Iverson received a Bachelor's Degree in Aeronautical Engineering from Cornell University and a Master's Degree from Purdue University. He also received honorary doctorates from the University of Nebraska and Purdue University. He started his career as a Research Physicist and before joining Nucor held a number of technical and administrative positions in the metal industry.
Among Mr. Iverson's affiliations he is a Director of Wachovia Corporation, Wal-Mart Stores, Wikoff Color Corp., and Citizens for a Sound Economy. He has written a number of technical and business articles.
Based on interviews with industry executives, financial analysts, trade journalists and members of the academic community, the Wall Street Transcript in 1992 named Mr. Iverson the Best Chief Executive in the steel industry.
Mr. Iverson was recently awarded the National Medal of Technology by Former President Bush. The National Medal of Technology is the nation's highest award for technological achievement.
---
Dr. Dan Maydan
Applied Materials, Inc.
Topic:
Dr. Maydan was appointed president of Applied Materials in January 1994, joining the company's newly formed office of the Chief Executive Officers. Since March, 1990, he had served as executive vice president responsible for all of the Company's product lines, as well as new product development.
In June 19192, Dr. Maydan was elected to the Company's Board of Directors. In addition to his responsibilities at Applied Materials, Dr. Maydan was appointed Co-Chairman of Applied Komatsu Technology, a joint venture formed in September, 1993, with Komatsu, Ltd., to manufacture and market systems for the flat panel display industry.
After spending thirteen years in various positions at Bell Laboratories, Dr. Maydan joined Applied Materials in September, 1980, as director of technology for the Dry Processing Division to spearhead the development of the AME 8100 series plasma-etch system and later the precision Etch 8300 system. Dr. Maydan also directed the Company's research, development and engineering activities on all plasma etch, CVD and epitaxial-related technologies. Following the introduction of the Precision 5000 CVD in 1987, he served as group vice-president, as well as president and general manager of the Applied Deposition Technology (ADT) organization.
Dr. Maydan received his B.S. and M.S. degrees in electrical engineering from the Israel Institute of Technology and his Ph.D. in physics from Edinburgh University. Dr. Maydan was recipient of the 1983 Semiconductor International Award for the Advancement of Semiconductor Technology for his work on the development of the hexode-type RIE etcher. In 1988 he was presented with the SEMMY Award by Semiconductor Equipment and Materials International for crating a plasma etch standard for the semiconductor industry. In 1993, he was recognized as a co-developer of the Precision 5000 system at its induction as the first semiconductor manufacturing system to be placed in the permanent collection of the Smithsonian Institution in Washington, D.C. In 1994, Dr. Maydan was honored by Semiconductor Equipment and Materials International and awarded the first Semmy Lifetime Achievement Award for his contributions to the industry.

---
The information on this page is maintained by TMS Customer Service Center (csc@tms.org).