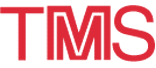 About the 1996 TMS Annual Meeting: The Mighty Ducks
---
February 4-8 · 1996 TMS ANNUAL MEETING ·  Anaheim, California
---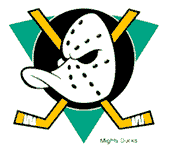 ---
The Mighty Ducks, Anaheim's new National Hockey League team, will be in town during the week of the TMS Annual Meeting.

The schedule for these days is as follows:

DATE                      TIME                 OPPONENT


Friday, Feb 2             7:30 p.m.            Hartford Whalers
Sunday, Feb 4             5:00 p.m.            Chicago Blackhawks
Wednesday, Feb 7          7:30 p.m.            Toronto Maple Leafs

Find out how to catch a game at the Arrowhead Pond of Anaheim!

---
The information on this page is maintained by TMS Customer Service Center (csc@tms.org).