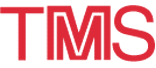 About the 1996 TMS Annual Meeting: Monday Morning Sessions (February 5)
---
February 4-8 · 1996 TMS ANNUAL MEETING ·  Anaheim, California
INTERNATIONAL MOBILITY OF ENGINEERS AND ENGINEERING ACCREDITATION I
Sponsored by:
TMS International Activities Committee
Program Organizers: Dr. Axel Meisen, Dean of Applied Science & Professor of Chemical Engineering, Office of the Dean, Faculty of Applied Science, The University of British Columbia, 2006-2324 Main Matl., Vancouver, B.C. Canada V6T 1Z4; Dr. J. Keith Brimacombe, Alcan Chair, Matls. Process Engr., Univ. of British Columbia, Centre for Met. Process Engr., 309-6350 Stores Road, Vancouver, BC V6T 1Z4, Canada; Dr. William P. Imrie, Principal Engineer, Bechtel Group Inc., 50 Beale Street, San Francisco, CA 94105; Prof. Carl McHargue, Univ of Tennessee, Dept of Matls Sci & Engrg, 102 Estabrook Hall, Knoxville, TN 37996-2350; Dr. Fiona Doyle, Univ of California, 551 Evans Hall #1760, Berkeley, CA 94720-1760; Peter P. Schepp, Managing Director DGM, Adenauerallee 21, Oberursel, D-6370, Germany
Monday, AM Room: A11-12
February 5, 1996 Location: Anaheim Convention Center
Session Chairs: TBA
---
The increasing globalization of the world's economies demands that engineers practice internationally and that barriers to their mobility across national boundaries are eliminated or, at least, minimized. Many countries impose licensing requirements on engineers to ensure that they have the appropriate education and experience for practice. Two sessions are planned, consisting of papers and panel discussions, to examine means of increasing the mobility of engineers (especially for countries with stringent licensing requirements such as Canada and the USA) and of widening the recognition of high-quality engineering programs offered in countries with and without accreditation systems. The sessions will conclude with identifying special initiatives for members of TMS and related organizations regarding international mobility and accreditation.

---
The information on this page is maintained by TMS Customer Service Center (csc@tms.org).