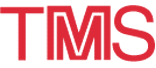 About the 1996 TMS Annual Meeting: Short Courses Available at the 1996 TMS Annual Meeting
---
February 4-8 · 1996 TMS ANNUAL MEETING ·  Anaheim, California
Contents
---
Introduction & Policies
The Minerals, Metals & Materials Society (TMS) will conduct a selection of four learning-intensive courses designed to enhance your technical and professional expertise. Programmed in conjunction with the 125th TMS Annual Meeting & Exhibition, these one-day courses were developed in response to the training and information needs of today's engineering professional.

With such a diverse and carefully selected list of topics, you may select one or more of the courses suited to your needs.

If you need additional information on a particular course, please call TMS Continuing Education at 412/776-9000 ext. 213 or 226. To register for a course, please use the registration form in this brochure. All courses will be held at the Hilton Hotel, Anaheim, California, the weekend prior to the meeting, Saturday and Sunday, February 3 and 4, 1996.

You may register any time prior to the Annual Meeting and on site, but if you register by the advanced registration deadline of January 4, 1996, you will save an additional $50. Course size is limited and a sufficient number of pre-registered attendees are necessary to offer each course, so please register early!

Note: A tax deduction can be taken for all expenses of continuing education (including registration fees, travel, meals, and lodging) undertaken to maintain and improve professional skills (Treas. Reg 1-162-5 Coughlin vs. Commissioner, 203 F2d and 307). For more information concerning applicability, request from the IRS, publication 17 or 508 on educational expenses.

CANCELLATION POLICY
TMS reserves the right to cancel any course due to low pre-registration. All pre-registered attendees will be notified of the cancellation and offered either a transfer or a full refund.

REFUND POLICY
Written requests must be sent to TMS Headquarters, 184 Thorn Hill Road, Warrendale, PA 15086 postmarked no later than January 4, 1996. A $25 processing fee will be charged for all cancellations. No refunds will be issued after the January 4th deadline.
---
Cathode Technology in Hall-Heroult Electrolysis
sponsored by the TMS Light Metals Division
presented by Dr. Harald Oye and Dr. Morten Sorlie
Saturday, February 3, 1996
8:30 a.m. - 5:00 p.m.

Who Should Attend:
This course is recommended for engineers and supervisors in pot rooms and cathode repair, as well as R&D personnel working in aluminum electrolysis.
Course Overview:
The course will draw on the 2nd and revised edition of Morten Sorlie and Harald A. Oye's book: "Cathodes in Aluminum Electrolysis," Aluminum Verlag, 1994, but in less detail. The course will be self-contained as presented, but the above book will be useful for more in depth information.
Topics include:
Basic construction and materials
Start and operation
Chemical reactions
Physical changes
Test procedures and results
Cathode failures/pot repair
Retrofit and new trends
Spent potlining, if time permits
About the Presenters:
Dr. Harald Oye is a professor of Inorganic Chemistry at the Norwegian Institute of Technology, in Trondheim, Norway. He has also served as the President of the Norwegian Academy of Technological Sciences. His research interests include aluminum and magnesium electrolysis, silicon for the chemical industry, molten salt chemistry, spectroscopy and transport properties.
Morten Sorlie received his PhD in inorganic chemistry from the Norwegian Institute of Technology in 1978. He currently is employed at Elkem a/s, a Norwegian aluminum, ferroalloys and materials company. He holds a position as an adjunct professor at the Institute of Inorganic Chemistry, Norwegian Institute of Technology, and has authored or co-authored more than 60 papers dealing with high temperature chemistry.
---
Grain Refining Aluminum Alloys
sponsored by the TMS Light Metals Division
presented by Dr. Douglas A. Granger and Professor Lars Arnberg
Saturday, February 3, 1996
8:30 a.m. - 5:00 p.m.


Who Should Attend:

This course is intended for metallurgists from research and operation, cast shop and foundry superintendents, quality control personnel, production managers and research staff.

Course Overview:

Grain refining aluminum alloys is important for many reasons, including maximizing ingot casting rate, improving resistance to hot cracking, enhancing mechanical properties, particularly ductility, improving the finishing characteristics of wrought products and increasing the mold filling characteristics and decreasing the porosity of foundry alloys.

In this course, the following topics will be covered:
Purpose of grain refining
Theory of nucleation and growth
Understanding and control of growth conditions
Mechanism(s) of grain refinement
Methods of grain refining
Attributes of chemical inoculants
Metallurgical structure and defects in grain refining alloys
Grain refining performance tests
Grain refining in practice: wrought and foundry alloys
Special challenges: Zr-containing alloys, high purity alloys, EC metals, etc.
Impact of recycled metal
Economic factors
Recent grain refining master alloy developments
About the Presenters:
Dr. Douglas Granger has had 34 years experience in the metallurgical industry. For the past 24 years, he has been on the research staff at Alcoa Technical Center where he heads up the group conducting research in solidification processing. He has had responsibility within Alcoa for optimizing grain refining and alloying methods in the company's ingot plants and foundries. Dr. Granger is the recipient of 9 US patents, author of more than 50 publications and has taught short courses for the Canadian Institute of Metals. He is a member of TMS and a Fellow of ASM International.
Lars Arnberg is a professor of metallurgy at the Norwegian Institute of Technology. He obtained his PhD in inorganic chemistry at the University of Stockholm. After two years of post doctoral studies at MIT he joined the Swedish Institute of Metals Research until he joined the faculty in 1990. Professor Arnberg is the author of more than 90 scientific publications. His main interest is the solidification and casting of light metals.
---
Molten Salts: Fundamentals and Industrial Applications
sponsored by the TMS Light Metals Division
presented by Dr. Georges J. Kipouros and Dr. Donald R. Sadoway
Saturday, February 3, 1996
8:30 a.m. - 5:00 p.m.


Who Should Attend:

The course is designed for those wishing to learn (1) the fundamentals of this unique class of liquids and (2) how molten salts are utilized in a number of representative indu7strial applications. These include electrolytic production of metals, electroslag welding, electrochemical synthesis of compounds, and batteries. Advanced topics in process design and optimization will be discussed. Case studies drawn from industrial practice and research will be used to illustrate concepts and principles. Time will be set aside for dealing with technical problems presented by course participants. No prior knowledge of the field is expected of the attendees.

Course Overview:

Molten salts are found in a wide variety of industrial applications.

* Fused salt electrolysis is used extensively in the primary extraction of metals (electrowinning) including aluminum, magnesium, the alkali metals, and the lanthanides, in the refining of metals (electrorefining) including aluminum and magnesium, and in the formation of coatings of reactive metals (electrodeposition) and their compounds (electrosynthesis).

* Molten salts are present in several of the prime candidates for high energy density batteries, namely sodium/sulfur and lithium/lithium sulfide.

* Molten salts are important in certain embodiments of fueld cell technology, as for example in the molten carbonate fuel cell.

* Molten salts are used as fluxes in the electroslag welding of titanium and other eactive metals and in the modification of the metal surface during the production of metal-matix composites.

Beyond this, it is the opinion of the presenters that molten salts have enormous potential as media for environmentally sound new processes for metals production and for treatment of waste from the metallurgical and the chemical process industries.

Course Outline:

* Introduction. What are molten salts?

Comparison of the physical properties of 1 M NaCl(aq) and pure molten NaCl.

Statement of objectives.

* The breadth of the use of molten salts in industry with specific examples, e.g., a partial list of applications includes:

electrometallurgy - winning, refining, plating

chemical/process metallurgy - metallothermic reduction, welding

power sources - batteries, fuel cells

materials synthesis - flux assisted crystal growth, electrodeposition of compounds

* One components systems. Thermodynamic and transport properties: density, molar volume, V fusion, vapor pressure, electrical conductivity, thermal conductivity, diffusivities (cation and anion), viscosity. Atomistics/melt structure, distrinction between molten salts and ionic metls, examples of molecular melts and polymeric metls.

* Binary and Multicomponent Systems. Isothermic variation with composition of key thermodynamic and transport properties in selected binary systems: density, molar volume, vapor pressure, activity from emf measurements, calorimetric data, electrical condustivity, viscosity. Melt structure and how it varies with composition - as deduced from modeling some of the data cited earlier and as revealed by direct measurements such as Raman spectroscopy. Formation of complexes.

* Applications presented via illustrative case studies. An electrolyte system for metal extraction: design consideration. Look at the electrolytic production of (1) magnesium and (2) lithium, and for each justify the choice fo electrolyte composition. Depending upon audience interest, this may be expanded to include recycling of these metals.

* Resources. How to learn more about molten salts -- books, journals, conferences, key laboratories in the world and their emphasis.

About the Presenters:

Georges J. Kipouros was educated at the National Technical University of Athens (Dipl Eng) and the University of Toronto (MASc and PhD). Before joining the faculty of the Technical University of Nova Scotia in 1989 where he is presently a professor and department head of the Mining and Metallurgical Engineering Department, he was a senior research scientist at the General Motors Research Laboratories in Warren, Michigan. Prior to that Dr. Kipouros served as a post-doctoral research associate at the Massachusetts Institute of Technology. He is presently on a sabbatical research leave in the Physical Chemistry Department of the General Motors Research and Development Center in Warren, Michigan. Dr. Kipouros is a member of TMS.

Donald R. Sadoway is a professor of materials chemistry in the Department of Materials Science and Engineering at the Massachusetts Institute of Technology. He obtained the BASc in engineering science, the MASc in chemical metallurgy, and the PhD in chemical metallurgy, all from the University of Toronto. After a year of post-doctoral study at MIT as a NATO Fellow, Dr. Sadoway joined the faculty in 1978. The author of over 65 scientific papers and holder of 9 US patents, his principle research interests are high-temperature physical chemistry, electrochemical processes in molten salts, and their use in environmentally sound technologies for the extraction, refining and recycling of metals. In 1995 he was named a MacVicar Faculty Fellow, MIT's highest award for excellence in undergraduate education. Dr. Sadoway is a member of TMS.
---
Safe Practices for Handling Molten Aluminum
sponsored by the TMS Light Metals Division
presented by Mr. John E. Jacoby and Mr. Seymour G. Epstein
Sunday, February 4, 1996
8:30 a.m. - 5:00 p.m.


Who Should Attend:

This course is intended for plant managers, cast shop superintendents, metallurgical engineers, process engineers, production supervisors, safety engineers, and cast shop operators who are involved with cast shop operations and are concerned with maintaining a safe work environment for all personnel.

Course Overview:

This course deals with the causes of and prevention of molten aluminum explosions. Each year the aluminum industry reports more than 100 explosions to the Aluminum Association. The result is numberous serious injuries and extensive property damage. These explosions can be prevented by acquiring the current knowledge and implementing it into your operation! Here is the place to learn what must be done to have a safer cast shop.

A lecture/discussion format reinforced by videotapes of actual molten aluminum explosions and explosion scenes will be used. All aspects of cast shop operations; namely: storage, charging, alloying, metal transfer, casting and protective meastures (personal and equipment) will be covered in detail. Participants are encouraged to bring their specific safety questions and concerns to the session for discussion.

About the Presenters:

John E. Jacoby is a metallurgical engineering graduate of Lehigh University. He retired from the Aluminum Company of America in 1994 after 38 years of service. His entire career was spent on technical (metallurgical) assignments. He worked in production operations for 19 years and performed casting research for 19 years. Mr. Jacoby continues to be active in the aluminum industry as a consultant. Cast shop safety has been a major focus of his consulting work. Find a safety workshop or seminar and Mr. Jacoby will be one of the speakers!

Seymour G. Epstein is Technical Director at the Aluminum Association, Inc.

---
The information on this page is maintained by TMS Customer Service Center (csc@tms.org).