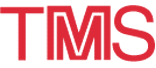 About the 1996 TMS Annual Meeting: Student Activities
---
February 4-8 · 1996 TMS ANNUAL MEETING ·  Anaheim, California
TMS Forum On Careers In Materials Science & Engineering
The second Annual Meeting Forum on Careers in Materials Science & Engineering will be held on Sunday, February 4, 1996, from 6:30 p.m. to 7:30 p.m. Student attendees will hear presentations by distinguished speakers, followed by a question and answer period.
TMS Student Member/Faculty Advisors Mixer
Location: Marriot Hotel

The traditional TMS student/faculty mixer will immediately follow the conclusion of the Forum on Careers in Materials Science and Engineering, on Sunday evening, February 4, from 7:30 p.m. to 9:30 p.m. Beer*, soft drinks, and snacks will be provided. Come... meet some old friends and make some new ones!

* Note: In accordance with the California State Law, alcoholic beverages will be served only to members who are 21 years of age or older; proper identification will be required.
TMS Student Affairs Committee
This committee will host a table at the TMS Registration Area in the Anaheim Convention Center, where the 1995 TMS Outstanding Student Paper Contest winners' papers, the 1995 Chapters of Excellence winning reports, and the MDMD Powder Metallurgy Graduate Student Award will be displayed, along with photos of all of the 1995/1996 TMS student awardees. All attendees are cordially invited to stop by and view this outstanding student display.

---
The information on this page is maintained by TMS Customer Service Center (csc@tms.org).