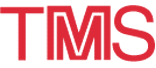 ---
February 4-8 · 1996 TMS ANNUAL MEETING ·  Anaheim, California
ALUMINIUM REDUCTION TECHNOLOGY IV: Operational Performance Improvements
Sponsored by: LMD Aluminum Committee
Program Organiser: Ms Fiona J Stevens, Comalco Research and Technology, Comalco Research Centre, PO Box 316, Thomastown, Victoria 3074, Australia
Tuesday, PM Room: A9
February 6, 1996 Location: Anaheim Convention Center
Session Chairperson: Peter Entner, Alusuisse Lonza Services Ltd, Research and Process Development, 3965 Chippis, Switzerland
---
2:00 pm
THE ECONOMICS OF SHUTTING AND RESTARTING PRIMARY ALUMINIUM SMELTING CAPACITY: K.J. Driscoll, CRU International Ltd., 31 Mount Pleasant, London, WC1X OAD, England
In recent years the aluminium industry in the Western world has been operating well below capacity, with cutbacks in production due largely to the depressed aluminium market conditions of 1992 and 1993. Since mid-1995, however aluminium producers have begun restarting idled capacity. Extensive efforts and preparation are required both to close capacity in an orderly manner and to restart idled capacity, thus CRU has carried out a comprehensive analysis of the costs of shutting capacity, maintaining idled capacity, and restarting potlines. Costs have been calculated for a smelter which may be considered representative of the industry as a whole. Technical aspects and commercial data are outlined for the representative smelter, with costs presented under a variety of shutdown and restart conditions. Additionally, the time required to bring capacity back on-line is examined for several scenarios and the economic impact of idled capacity is discussed.
2:30 pm
UNTAPPED OPPORTUNITIES FOR IMPROVING PERFORMANCE AND INCREASING PRODUCTION OF OLDER AND NEWER SMELTERS: Helge O. Forberg HOF Incorporated, 8A Quail Ridge Court, Owensboro, KY 42303
For older smelters to remain competitive and extend economic life, it is important to exploit opportunities to increase their production. These efforts have been going on for many years, and the most successful producers have been able to stay viable. Future opportunities are still promising for many older facilities as further increases of incremental production are waiting to be harvested. Newer smelters are interested in decreasing cost by increasing production. Even if the operating cost of newer plants is lower than for older ones, it is important that newer smelters find improvements which could help generate an acceptable rate of return on invested capital. During the last 10-15 years the aluminum producers have learned the hard way the importance of being competitive. The industry has also learned it is just as important to have an acceptable return on the investment in each smelter. This paper will discuss both technical and operating opportunities that are open to older as well as newer smelters to stay viable.
3:00 pm BREAK
3:10 pm
THE ROLE OF SODIUM IN ALUMINUM ELECTROLYSIS: A POSSIBLE INDICATOR OF CELL PERFORMANCE: Alton T. Tabereaux Reynolds Metals Company, Corporate Research & Development, 3326 East Second St, Muscle Shoals, Alabama 35661-1258
The sodium concentration in aluminum in the metal pad of modern prebake cells, having superior magnetic compensation and stable operating conditions, is substantially higher compared with that measured in older, less stable prebake and Soderberg cells. In some instances, the sodium content was found to increase in the metal after the cells were retrofitted with improved technologies. The higher sodium level in aluminum in modern cells is due to the increase in the cathode polarization and build up of sodium containing species in the electrolyte near the bath/metal interface as a consequence of reduced stirring and cell hydrodynamics forces. The relationship between the sodium content in aluminum measured in diverse types of aluminum cells and various operating circumstances are discussed.
3:40 pm
RETROFIT OF SODERBURG SMELTER AT ALUSAF BAYSIDE PLANT PART 1: CONCEPTUAL DESIGN AND ENGINEERING: D. Vogelsang, Ch. Droste, I. Eick, M. Segatz, VAW Aluminium-Technologie GmbH, Friedrich - Woehler - Str. 2, 53117 Bonn, Germany
A main objective of the Bayside smelter modernization at Alusaf Pty, is the retrofit of the Soderberg pots operating at 120 kA to prebake cells with a current load of 165 kA. The complete design and engineering of this modernization project was done by VAW. Based on computer simulations a tailor-made concept for the retrofit project was developed. A pilot plant was taken successfully in operation in 1994. This paper presents the retrofit concept with details of the magneto-hydrodynamic and thermo-electric calculations. Plant measurements demonstrate the good agreement with computer simulations. Some highlights of the detail engineering for the modernized pots elucidate concepts of integrating existing and new hardware.
4:10 pm
RETROFIT OF SODERBURG SMELTER AT ALUSAF BAYSIDE PLANT, PART 2: START-UP AND OPERATION OF PILOT PLANT: J.A. Ferreira, Alusaf Pty. Ltd., PO 284, Richards Bay 3900, Rep. of South Africa
Construction, commissioning and the first year of operation of twelve 165 kA pointfed pilot cells with prebaked anodes at Alusaf works are described. Development of these pilot cells using VAW technology targetted reduced emission levels and increased productivity of the 14 year old 120 kA VSS lines at Bayside smelter; while utilising as much of the existing hardware as possible and not exceeding the existing floor space. Extensive modelling showed that major parts of the existing busbar system could be kept and the amperage of the modernized prebake cells increased to 165 kA. Twelve pilot pots that were constructed and taken in operation in June 1994. During the first year of operation excellent production results were achieved. The production of these cells are @ 50% higher than for the VSS cells. The current efficiency was in excess of 95%, the specific energy consumption is 13.6 kWh/kg Al and the net carbon consumption 410 kg/ton Al.
4:40 pm
A GOOD MORALE: THE KEY TO OUTSTANDING OPERATION RESULTS: Otto A. Knaisch, Aluminerie Alouette Inc., PO Box 1650, Sept-Iles, Quebec, Canada, G4R 5C7
Three year experience in a greenfield smelter producing 215,000 tpy in Sept-Iles, Quebec, Canada. Results are presented from start-up in mid-1992 up to steady-state operation in 1995. Achievements are a result of a combination of technical know-how and human dimension. Although technical expertise plays an important role in the management of an aluminum smelter, it must be complemented with the ability to build trust and promote a progressive attitude throughout all areas of the organization. Alouette is in a rather favourable situation by having a non-unionized workforce. Therefore, concepts such as multi-trade and multi-craft are used so that employees can optimize their potential and abilities.

---
The information on this page is maintained by TMS Customer Service Center (csc@tms.org).