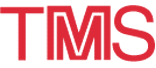 About the 1996 TMS Annual Meeting: TMS Tutorial Luncheon Lectures
---
February 4-8 · 1996 TMS ANNUAL MEETING ·  Anaheim, California
TMS will once again present its extremely popular Tutorial Luncheon Lecture Series at the Annual Meeting in Anaheim on Monday, February 5, and Tuesday, February 6, 1996. Sponsored by the TMS Continuing Education Committee, this series offers an informal seminar atmosphere for expert presentations on subject designed either as theoretical review or as informal discussion of experimental techniques and leading edge scientific advancements. The lecture format includes optional "brown bag" lunch for $15 beginning at 12:00 noon; followed by a 40 minute lecture beginning at 12:20 p.m. To order the "brown bag" lunch, please use the registration form. There will be no charge for those attending the lecture who do not wish to purchase the lunch.
The Study of Microstructure by Light Microscopy
presented by George F. Vander Voort, Carpenter Technology Corporation
Monday, February 5
12:00 noon - 1:30 p.m.
Anaheim Convention Center


This tutorial will discuss the use of the light microscope to study the microstructure of metals and materials. The overall process depends upon how well each step is performed - sampling, specimen preparation, etching, microscope quality, alignment and cleanliness, and the choice of illumination mode and documentation materials. Examples will be provided, many in color, of the study of a wide variety of metals and materials using general structure etchants, selective etchants or tint etchants with examination using bright field, dark field, polarized light and Nomarski interference contrast illumination modes.

About the presenter:

G.F. Vander Voort is a specialist in metallographic analysis for Carpenter Technology Corporation in Reading, Pennsylvania. He received a BS in metallurgical engineering from Drexel in 1967, the last class as Drexel Institute of Technology. After graduation, he joined Bethlehem Steel Corporation in Bethlehem, PA. He received a MS in metallurgy and materials science from Lehigh University in 1974 studying under Alan Pense, now Provost of Lehigh University. In 1983, George joined Carpenter Technology Corporation as supervisor of Materials Characterization in their research center. He was responsible for all areas of microscopy and mechanical testing until 1994 when he took his current position. Additionally, he has taught physical metallurgy at the Allentown branch of Pennsylvania State University for nine years and a graduate school course on microscopy at Lehigh University. Mr. Vander Voort has been active with the International Metallographic Society (IMS) for 22 years and is also a member of the following societies: American Society for Testing and Materials (ASTM), ASM International, the International Society for Stereology, and the Royal Microscopical Society, TMS. He has over 100 publications, nearly all single authored, including the book "Metallography: Principles and Practices." He has been the recipient of 23 awards, and currently holds 5 patents.
---
The Mechanical Properties of Thin Films
presented by William D. Nix, Stanford University
Tuesday, February 6
12:00 noon - 1:30 p.m.
Anaheim Convention Center
The need to study the mechanical properties of microelectronic, magnetic and optical thin film materials will be briefly reviewed. It will be shown that very large stresses are produced in thin film structures during device processing and in service, and that these stresses can cause both deformation and fracture to occur. The prediction of these failure processes depends not only on a knowledge of the stresses present in the thin films but also on an understanding of the mechanical properties of the thin film materials involved.

Special techniques for the study of stresses and mechanical properties in thin film materials are being developed and used at Stanford. These include nanoindentation for measuring the elastic and plastic properties of materials in small volumes, bulge testing of thin film membranes for studying the stress-strain properties, and blister testing for studying the fracture toughness of the interface between the film and the substrate. In addition, substrate curvature techniques for studying the mechanical properties of thin films at elevated temperature will be described. Recent results using these techniques will be described.

About the Presenter:

W.D. Nix is the Lee Otterson Professor of Engineering in the Department of Materials Science and Engineering at Stanford University and is also chair of the department. Professor Nix earned his BS in metallurgical engineering from San Jose State College in 1959 and his MS in metallurgical engineering from Stanford University in 1960. He received his PhD in materials science from Stanford in 1963, the same year he joined the faculty. In 1966 he participated in the Ford Foundation's "Residence in Engineering Practice" program as assistant to the director of technology at the Stellite Division of Union Carbide Corporation. He has trained 57 PhD candidates at Stanford. Professor Nix is the author or co-author of more than 260 publications, including "The Principles of Engineering Materials." He has received numerous awards and honors, and is a fellow of both ASM International and TMS.

---
The information on this page is maintained by TMS Customer Service Center (csc@tms.org).