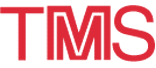 About the 1997 TMS Annual Meeting: Short Course Description
---
February 9-13 · 1997 TMS ANNUAL MEETING · Orlando, Florida

The following short course is sponsored by The Minerals, Metals & Materials Society's Light Metals Division
Grain Refining Aluminum Alloys
Presented by: Dr. Douglas A. Granger, Aluminum Company of America
Date: Sunday, February 9
Fee: $400 Member; $485 Nonmember
ABOUT THE PRESENTER:
Dr. Douglas A. Granger, has had 34 years experience in the metallurgical industry. For the past 24 years, he has been on the research staff at Alcoa Technical Center where he heads up the group conducting research in solidification processing. He has had responsibility within Alcoa for optimizing grain refining and alloying methods in the company's ingot plants and foundries. Dr. Granger is the recipient of 9 US patents and author of more than 50 publications. He is a member of TMS and a Fellow of ASM International. A second presenter will be appointed to complement Dr. Granger's technical expertise of grain refining aluminum alloys.
Who Should Attend:
This course is intended for metallurgists in research and operation, cast shop and foundry superintendents, quality control personnel, production managers, and research staff.
Course Overview:
Grain refining aluminum alloys is important for many reasons, including maximizing ingot casting rate, improving resistance to hot cracking, enhancing mechanical properties, particularly ductility, improving the finishing characteristics of wrought products and increasing the mold filling characteristics and decreasing the porosity of foundry alloys.
Topics Include:
Purpose of grain refining
Theory of nucleation and growth
Mechanism(s) of grain refinement
Methods of grain refining
Attributes of chemical inoculants
Metallurgical structure and defects in grain refining alloys
Grain refining in practice: wrought and foundry alloys
Special challenges: Zr-containing alloys, high purity alloys, EC metals, etc.
Impact of recycled metal
Economic factors
Recent grain refining master alloy developments
---
Note: A tax deduction can be taken for all expenses of continuing education (including registration fees, travel, meals, and lodging) undertaken to maintain and improve professional skills. For more information concerning applicability, request publication 17 or 508 on educational expenses from the IRS.

---
The information on this page is maintained by TMS Customer Service Center (csc@tms.org).