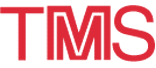 1998 TMS Annual Meeting: Exhibitor
---
February 15-19 · 1998 TMS ANNUAL MEETING · San Antonio, Texas
BHA GROUP, INC.
Booth #1004     Kansas City, Missouri
---
BHA Group, Inc. is the global leader in air pollution control replacement parts and services for baghouses, electrostatic precipitators, and evaporative gas conditioning equipment. The BHA philosophy of problem solving and innovative product design have positioned the company as the world's leading single source supplier for air filtration parts and services. All of BHA's manufacturing facilities in the United States are ISO 9001 or 9002 registered. This ensures customers that BHA's quality systems meet or exceed standards accepted around the world.

BHA is the world's leading supplier of parts, engineering systems, and troubleshooting services for fabric filter dust collection (baghouse) equipment used in many industries. To meet the most demanding air filtration efficiency needs, BHA manufactures fine filtration products, including pleated filter elements (with two to three times more surface collecting media than traditional bags) and filter media laminated with BHA-TEX®, an expanded microporous PTFE membrane (providing up to 99.99+% efficiency).
---