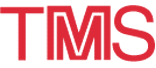 1998 TMS Annual Meeting: Exhibitor
---
February 15-19 · 1998 TMS ANNUAL MEETING · San Antonio, Texas
CANADIAN HOPEWAY INDUSTRIAL MINERALS CORP.
---
Canadian Hopeway Industrial Minerals Corporation is a Canada-based company with mining properties, processing plants and laboratories in China. Acting both as a producer and trader, we aim at selling our quality goods at competitive prices.

PRODUCT RANGE:

Abrasives, Refractory & Ceramics Minerals:
Barytes
Garnet
Graphite
Kaolin
Olivine
Quartz
Strontium
Talc
Tungsten
Zeolite
Rare Earth & Rare Earth Alloys:
Cerium Metal & Rare Earth hydrate
Lanthanum Metal
Rare Earth Ferrosilicon Alloy
Rare Earth--Ca, Ca-Mg, Cu-Mg, Mg, Mn-Mg, Ti-Mg, Zn-Mg, Ba-Ca-Mg Ferrosilicon Alloys
OTHER SERVICES:
China Project Consulting & Financing and Import minerals to China and market new & used mining equipment.
Contact Details: Max NG, Marketing Director, 9912 Lougheed Highway, Burnaby, BC, Canada V3J 1N3; Tel: (604) 421 6989; Fax: (604) 421 7622; E-mail: hopeway@intergate.bc.ca.

---