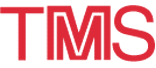 1998 TMS Annual Meeting: Exhibitor
---
February 15-19 · 1998 TMS ANNUAL MEETING · San Antonio, Texas
HENCON, B.V.
Booth #1428     Gendringen, The Netherlands
---
Backed by more than 40 years experience, Hencon Holland is a main and world wide supplier in the field of special mobile equipment for the aluminum industry.

The delivery program covers the complete range for potrooms (Søderberg and prebaked) and for the casthouse, such as: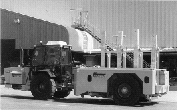 Hencon's new design of crustbreakers.
Anode Pallet Transporters
Ladle Transport and Tilting Vehicles
Tapping Trucks
Vacuum Cleaners
Vacuum Systems
Alumina Feeders
Anode Covering Vehicles
Anode Briquette Feeders
Crust Breakers
Bath Cleaning Machines
Combined Feeding Trucks
Anode Changing Machines
Rack Raising Trucks
Spading Machines
Pot Skimming Vehicles
Casthouse equipment:
Furnace Skimming and Cleaning Machines
Furnace Charging Machines
Ladle Transporters
Sideloaders
Recent developments, such as the new design of Hencon's Crustbreakers and Cavity Cleaner will be shown at the 1998 TMS Annual Meeting.

---