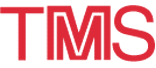 1998 TMS Annual Meeting: Exhibitor
---
February 15-19 · 1998 TMS ANNUAL MEETING · San Antonio, Texas
KLÖCKNER-MOELLER GmbH
Booth #1131, 1133     Bonn, Germany
---
Klöckner-Moeller is the competent contact for power management and automation, with almost 7,000 committed employees, 23 production plants and 350 sales offices around the world.

Klöckner-Moeller develops, produces and markets LV switchgear and products, and power distribution. With our broad product range of over 35,000 individual types, we rank among the top suppliers in the electrical industry offering everything from transformers to a complete range of contactors, to circuit-breakers and the latest generation compact programmable control system.

Also, our range of distribution equipment, including distribution boards and busbar trunking distribution systems, is the most comprehensive available in the European market to date. Thus, from individual components to complete plant systems, Klöckner-Moeller has the answer to virtually any customer requirement.
---