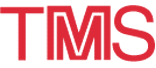 1998 TMS Annual Meeting: Exhibitor
---
February 15-19 · 1998 TMS ANNUAL MEETING · San Antonio, Texas
McALLISTER MILLS COMPANY
Booth #721, 723     Independence, Virginia
---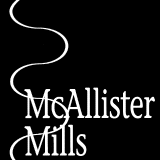 We are anxious to show the newest applications, including the ones for the Aluminum Industry, that our Maxsil CF6-2000 Ceramic Free, Needled Blanket is being used. This product may be your solution for a 100% Shot-Free, Non-Respirable and Ceramic Free Environment.

As a manufacturer of High Temperature Textiles, we will also have on display our complete line of Fiberglass Fabrics, Coated Fiberglass Fabrics, Fiberglass Tapes, Fiberglass and Quartz Sewing Threads as well as our 2000 F Resistant Silica Fabric, Bulk Fiber, Molten Metal Filters and Needled Blanket.

Come and visit the McAllister Mills booth during the 1998 TMS Annual Meeting in San Antonio, Texas.

---