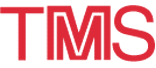 1998 TMS Annual Meeting: Exhibitor
---
February 15-19 · 1998 TMS ANNUAL MEETING · San Antonio, Texas
METAULLICS SYSTEMS COMPANY L.P.
---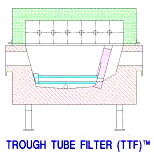 Metaullics Systems is a leading supplier of equipment for handling and processing non-ferrous molten metals. Metaullics manufactures a complete line of molten metal pumps for circulating and degassing aluminum in reverberatory furnaces and transfer pumps for controlled, safe metal transfer.

Metaullics' state-of-the-art L-Series pumps will be displayed during the 1998 Exhibition. Metaullics will also display its revolutionary Low Turbulence Scrap Submergence (LOTUSS), melting system. Featured will be Metaullics' new Trough Tube Filter (TTF)TM which offers a unique combination of filtration efficiency, low capital and operating costs, ease of installation, and operator friendliness.

---