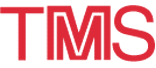 1998 TMS Annual Meeting: Exhibitor
---
February 15-19 · 1998 TMS ANNUAL MEETING · San Antonio, Texas
N.V. GOUDA VUURVAST
Booth #905     Gouda, Netherlands
---
N.V. Gouda Vuurvast manufactures, supplies and installs high quality refractory materials for close to one century. With production facilities in the Netherlands, N.V.

Gouda Vuurvast supplies all major industries throughout the world. The integrated approach of refractory-research, engineering, production and installation (supervision) is unique and enables N.V. Gouda Vuurvast to guarantee high performance refractory applications. Worldwide supply, flexibility, and long-standing experience make N.V. Gouda Vuurvast your reliable partner for all refractory applications.

In the aluminium industry, N.V. Gouda Vuurvast is world-famous for it's AK 46 S refractory brick used in Carbon Bake Furnaces of all major designs and it's AK 85 range of refractory bricks suitable for all types and designs of holding and melting furnaces.
---