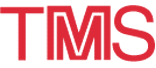 1998 TMS Annual Meeting: Exhibitor
---
February 15-19 · 1998 TMS ANNUAL MEETING · San Antonio, Texas
SELCOM, INC.
Booth #1136, 1138     Southfield, Michigan
---

The LaserPour® Aluminum Level Control Systems from Selcom are high-speed, closed-loop control systems which automatically and precisely regulate the level of molten metal in a mold, headbox or tundish during the entire casting process. Using real-time laser level measurement, the systems control the metal level from start-up through the filling stage to finished casting. Metal flow from the furnace can also be controlled to assure a fast and consistent fill rate to the desired level within a very high degree of accuracy.

While Selcom's products for aluminum level control are designed to provide automatic, easy-to-use, reliable and virtually maintenance-free solutions, the final measurement of success is always based on how it benefits the customers. In this regard, our experience has been entirely positive.
---