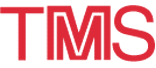 1998 TMS Annual Meeting: Exhibitor
---
February 15-19 · 1998 TMS ANNUAL MEETING · San Antonio, Texas
SHIELDALLOY METALLURGICAL CORPORATION
Booth #634      Newfield, New Jersey
---
Shieldalloy Metallurgical Corporation (SMC)'s Aluminum Products Group has been producing grain refiners, master alloys, and compacted products for over 25 years.

SMC was the first company to develop and market the newest technology of continuous cast and conformed rod. This technology results in the highest quality grain refining rod, strontium-aluminum rod, and master alloy rod in the industry.

Our continuing efforts in technical development have resulted in a variety of new grain refiners, master alloys, and hardeners for use in the primary, secondary, and foundry markets. Our newest grain refiners, 3% Ti 0.15% C rod, may offer benefits to your particular operation. In addition we produce CastCut, a product which offers very tight weight control for precision addition requirements. SMC also produces hardeners of chrome, iron, copper, and manganese in briquettes as well as our newest form, ALTAB. Shieldalloy Metallurgical remains the only domestic producer to offer a broad range of grain refiners, master alloys, modifiers, and hardeners. We invite you to visit our booth during the 1998 TMS Annual Meeting to discuss these new alloys and other new products that we have developed.

---