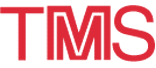 1998 TMS Annual Meeting: Exhibitor
---
February 15-19 · 1998 TMS ANNUAL MEETING · San Antonio, Texas
STEIN ATKINSON STORDY LTD.
Booth #601     West Midlands, England
---
FURNACES FOR THE NEXT MILLENNIUM


With a wealth of knowledge and experience gained through over 80 years of solving customer's thermal and metallurgical process requirements around the world, Stein Atkinson Stordy Ltd are able to offer tailor made solutions to suit customer's individual process problems. Our partnership with american furnace company Gillespie & Powers enables us to serve the american market flawlessly.

Our product range includes:
Melting & Holding Furnaces: Static, Tilting, Side Well.
High speed Coil/Foil Annealers: Mass or jet flow, with or without charge machine.
Recycling: IDEX decoating system for recycling contaminated scrap in an environmentally friendly and cost effective manor.
Systems: Our in-house systems division can design, build and install custom made hardware/software to control or optimize your process.
Visit us at stand 600/601 to find out how we can help you.

---