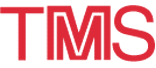 1998 TMS Annual Meeting: Exhibitor
---
February 15-19 · 1998 TMS ANNUAL MEETING · San Antonio, Texas
WAGSTAFF, INC.
Booth #522      Spokane, Washington
---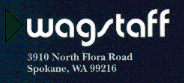 Wagstaff, Inc. manufactures casting equipment for the aluminum industry worldwide. Known for industry breakthroughs in ingot and billet casting systems, as well as automation sytems, Wagstaff continues to bring new ideas and equipment to the marketplace. The precision machined Wagstaff MaxiCast Hot Top Billet Casting System maximizes the number of billets that can be cast in the casting pit.
Wagstaff rolling ingot molds have long been the industry standard. The Wagstaff LHC Low Head Composite system produces Ingot quality comparable to Electro Magnetic Casting. Wagstaff AutoCastTM, Automated Casting Control Systems allow operators to maintain precise control over the many variables of a cast.
Over fifty years of solid business growth, ISO 9001 certification, and continuing research and development all add up to Wagstaff's commitment to quality and continuous improvement. For more information, visit our booth and talk with our professional representatives during the 1998 TMS Annual Meeting, call 1-(800) 835-8572, or e-mail info@wagstaff.com.
---