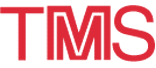 1998 TMS Annual Meeting: Exhibitor
---
February 15-19 · 1998 TMS ANNUAL MEETING · San Antonio, Texas
WHEELABRATOR AIR POLLUTION CONTROL, INC.
---
Wheelabrator is a global leader in providing pre-engineered and custom-engineered air pollution control systems and services for a wide variety of applications, such as anode bake ovens, pot lines, shredders, delacquer kilns, reverb or induction furnaces, dross coolers and material handling.

Our full range of state-of-the-art technologies includes fabric filters, electrostatic precipitators, wet or dry scrubbers, NOx emission control, and pre-coat systems. We, also, offer process analysis, system design, erection, start-up and complete aftermarket services. As a single-source supplier with almost a hundred years of experience, Wheelabrator can provide its customers with the right technology to meet their specific air quality control requirements.

---