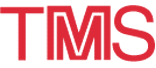 1998 TMS Annual Meeting: Extraction & Processing Distinguished Lecturer
---
February 15-19 · 1998 TMS ANNUAL MEETING · San Antonio, Texas
The 1998 TMS Annual Meeting & Exhibition will take place at the Henry B. Gonzalez Convention Center in San Antonio, Texas, February 15-19, 1998.
The Extraction & Processing Distinguished Lecturer Award, established in 1955, recognizes an eminent individual in the field of the extraction and processing of nonferrous metals with an invitation to present a comprehensive lecture at the TMS Annual Meeting.
"Hydrometallurgy--The Crossroads of Science and Engineering"
Presenter: Michael J. Nicol
When: Tuesday, February 17, 1:45 p.m.

Michael J. Nicol is chair of the Mineral Science Department and a professor of hydrometallurgy at Murdoch University in Perth, Australia. After receiving his Ph.D., Dr. Nicol spent 20 years in South Africa, serving as a lecturer in chemistry at the University of Natal, on the Council for Mineral Technology, and, most recently, as a professor of chemical and metallurgical engineering at the University of Witwatersrand. He joined the staff at Murdoch University in 1997.

He is the author or coauthor of more than 90 publications, conference proceedings, and patents and has received awards and scientific recognition for his work in South Africa.

---
The information on this page is maintained by the TMS Customer Service Center (csc@tms.org).