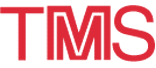 1998 TMS Annual Meeting: Institute of Metals Lecture and Robert F. Mehl Award
---
February 15-19 · 1998 TMS ANNUAL MEETING · San Antonio, Texas
The 1998 TMS Annual Meeting & Exhibition will take place at the Henry B. Gonzalez Convention Center in San Antonio, Texas, February 15-19, 1998.
The Institute of Metals Lecture, established in 1921, recognizes an outstanding scientific leader who is selected to present a lecture at the TMS Annual Meeting. The Robert Franklin Mehl Award was established in 1972.
"Grain Boundary Fracture"
Presenter: Dr. Paul Shewmon
When: Wednesday, February 18, 12:00 noon

Paul Shewmon is professor emeritus at the Ohio State University. He earned his B.S. in metallurgical engineering at the University of Illinois in 1952 and his Ph.D. in metallurgical engineering at the Carnegie Institute of Technology in 1955. After working at the Westinghouse Research Laboratory and Carnegie Institute of Technology, he joined the staff of Argonne National Laboratory. From 1968 to 1973 he served in numerous positions at the laboratory, including director of the Materials Science Division before moving to the National Science Foundation in 1973 to become director of the Division of Materials Research. He arrived at the Ohio State University in 1975.

He is the author or coauthor of numerous papers and has received several outstanding paper awards. He has received numerous honors and awards and is a fellow of TMS.

---
The information on this page is maintained by the TMS Customer Service Center (csc@tms.org).