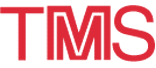 1998 TMS Annual Meeting: Light Metals Division Luncheon
---
February 15-19 · 1998 TMS ANNUAL MEETING · San Antonio, Texas
The 1998 TMS Annual Meeting & Exhibition will take place at the Henry B. Gonzalez Convention Center in San Antonio, Texas, February 15-19, 1998.
"Tracing the History of the Beverage Can"
Presenter: Norman F. Nieder
When: Wednesday, February 18, 12:00 noon
Cost: $25 per person or $200 per table of eight

About the topic: The talk and slide presentation will be a history of the beverage can starting in the 1930s with the cone top can to the emergence of the three-piece can of the 1950s, to the early version of the aluminum two-piece can, to today's lightweight aluminum beer and beverage can. The talk will also look at the competition between steel and aluminum, opinions on where we are in the lifecycle of the can and a glimpse of what the can of the future may look like, as well as what we need to do to keep the can in the mainstream of beer and beverage packaging.

About Mr. Nieder: Norman F. Nieder is originally from Pittsburgh, Pennsylvania. There he attended Duquesne University where he majored in physics and minored in mathematics. He also has a degree in business management from LaSalle University.

For the last 14 years Mr. Nieder has been employed by Anheuser-Busch, where he is director of the Packaging Technology Department. His group has total responsibility for all of the packaging specifications used by the Anheuser-Busch Company worldwide. He is past president of the National Beverage Packaging Association, and was a professional member of the Packaging Institute and is listed in the Who's Who of Packaging. He also serves on the editorial board of the Canmaker Magazine, a world-wide publication published in Great Britain. Mr. Nieder has authored many articles on packaging technology.

---
The information on this page is maintained by the TMS Customer Service Center (csc@tms.org).