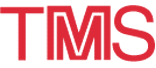 1998 TMS Annual Meeting: Tutorial Luncheon Lecture
---
February 15-19 · 1998 TMS ANNUAL MEETING · San Antonio, Texas
The 1998 TMS Annual Meeting & Exhibition will take place at the Henry B. Gonzalez Convention Center in San Antonio, Texas, February 15-19, 1998.
TMS will once again present its extremely popular Tutorial Luncheon Lecture Series at the meeting. This series offers an informal seminar atmosphere for expert presentations on subjects designed either as theoretical review or as informal discussion of experimental techniques and leading edge scientific advancements.
"Perspectives on Industry-University Cooperative Research Centers"
Sponsored by: TMS Continuing Education Committee
Presenter: Dr. Joseph D. Defilippi and Dr. David K. Matlock
When: Monday, February 16, 12:00 noon-1:30 p.m.
Cost: $15, includes a "brown bag" lunch. No charge for attending the lecture only.

About the topic: Research programs at both industrial research laboratories and academic institutions have changed significantly over the past several years. Industry-university cooperative research centers (I/UCRC) offer unique opportunities to support the needs of both industries and universities. In this presentation, the operation and management of the Advanced Steel Processing and Products Research Center (ASPPRC), which was established in 1984 through the NSF I/UCRC program, will be reviewed from both the industrial and academic perspectives. ASPPRC is a center with 23 corporate sponsors and is dedicated to ferrous metallurgy with research focused to manufacturing industries which both use and produce steel. Corporate participants include steel producers, automotive manufactures, heavy equipment companies, and component and parts suppliers. Observations with respect to successes and pitfalls in center operations will be discussed and summarized to provide insights to those interested in establishing centers in other disciplines.

About the Presenters: Dr. Joseph D. Defilippi is currently the Division Manager of Materials Technology and Services for U.S. Steel Research. Educated at Carnegie Mellon University, he has contributed to development of a number of significant new products throughout his career, most recently high strength riser pipe and API 2Y-50 steel for offshore applications. He serves on the Advisory Boards of four universities and is currently the Financial Officer of TMS.

Dr. David K. Matlock received his B.S. degree in engineering science from the University of Texas at Austin, and his M.S. and Ph.D. degrees in materials science and engineering from Stanford University. He is the Armco Foundation Fogarty Professor in the Department of Metallurgical and Materials Engineering at Colorado School of Mines (CSM), Golden, Colorado and the Director of the Advanced Steel Processing and Products Research Center, an industry-university cooperative research center at CSM.

---
The information on this page is maintained by the TMS Customer Service Center (csc@tms.org).