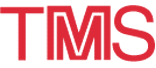 1999 TMS Annual Meeting: Exhibitor
---
February 28-March 4 · 1999 TMS ANNUAL MEETING · San Diego, California
HAMILTON RESEARCH & TECHNOLOGY
Booth #806     Calcutta, WB, India
---
Hamilton Research & Technology (HART) a high technology company, in association with Indian and European Aluminum Reduction Specialists, offers fully distributed Process Control Systems to aluminum producers.

HART's systems based on microprocessor/DSP technology, have evolved in sophistication and user friendliness. HARTS's software experts refine user interface to icon based screen obviating the need for computer literacy.

HART has supplied to HINDALCO, one of the lowest cost and most profit making aluminum producer, a network of pot controllers connected to a supervisory computer system with fibre optic backbone. The system successfully controls nearly 1100 pots. HART has also supplied Heating & Regulation System for Carbon Anode Baking Plants of NALCO, the largest aluminum company under Government of India.

HART has an impressive customer list which includes end users like aluminum smelters, steel/cement plants, railway & defense departments, and OEMs like switchgear manufacturers and networking companies spread over North America, CIS, South Africa and Asia.

---