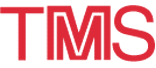 1999 TMS Annual Meeting: Exhibitor
---
February 28-March 4 · 1999 TMS ANNUAL MEETING · San Diego, California
HERAEUS ELECTRO-NITE COMPANY
Booth #1121, 1123     Philadelphia, Pennsylvania
---
Heraeus Electro-Nite Co., the world's largest developer and producer of sensors for the molten metal industry, will be exhibiting several recently developed sensors for the primary aluminum smelter.

The Cry-O-Therm "Superheat" sensor has been developed to provide the potline with an almost instantaneous reading of the bath and liquidus temperatures. It is being shown that direct measurements of the liquidus temperature in industrial cells by the Cry-O-Therm probe is clearly advantageous compared to the alternative methods for determining the liquidus temperature.

The Positherm-AL® Type "S" disposable thermocouple and DT-280 digital temperature measuring system provide the potroom operator with a faster, more accurate, and more reliable temperature of the cryolite bath. The companion datalogger allows the operator to store the information collected over the course of the day and download it directly into the computer at the end of his shift. Stop by the HEN booth to learn more about our new sensors for the primary aluminum smelter.

---