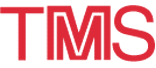 1999 TMS Annual Meeting: Exhibitor
---
February 28-March 4 · 1999 TMS ANNUAL MEETING · San Diego, California
PERMATECH, INC.
---

Permatech designs, engineers, and manufactures precision precast, prefired, refractory parts and assemblies for the aluminum casting industry. The major focus of our business is directed toward molten metal transportation, filtration, and casting. We specialize in precision tight tolerance parts, thimbles, ceramic foam filter bowls, large metal treatment boxes, troughs, and specialty materials including unique castables and superior insulating products such as non-wetting moldable and foam insulation.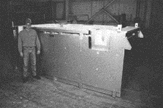 Large precast, prefired, refractory boxes and assemblies will be the major focus of our display. Our highlighted products and services will be as follows:
Low Density LD 75 transition plates, no in-service shrinkage
Large precast boxes and degassing system assemblies
Application specific innovative castable products
Drache Cerapor ceramic foam filters
Precast, prefired, refractory casting table tops and troughing
Molten Metal System Assemblies; including filter bowls, troughing, and large box units
Specific precast ceramic parts, unique designs for specific customer applications
Please visit with us and discuss your application at our Booth # 525 during the 1999 TMS Annual Meeting. ( ISO 9001 Registered).

---