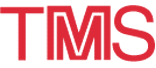 1999 TMS Annual Meeting: Exhibitor
---
February 28-March 4 · 1999 TMS ANNUAL MEETING · San Diego, California
A.W. PLUME, LTD.
Booth #711     Twickenham, England
---
Founded in 1968-A.W. PLUME LTD are the oldest established company worldwide, specializing in the design and manufacture of low pressure casting machines and systems-the most efficient method of high quality complex aluminum casting production.

In addition, PLUME manufactures a full range of electric, gas and oil fired refractory and crucible furnaces for the aluminum industry.

Visit our stand for visual photographic and video display of equipment and sample castings of the company products.

---