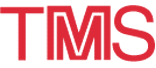 1999 TMS Annual Meeting: Exhibitor
---
February 28-March 4 · 1999 TMS ANNUAL MEETING · San Diego, California
PROCON ENGINEERING AS
Booth #737     Asker, Norway
---
Continuous weighing and dosing equipment for Carbon Paste plants is a Procon Engineering speciality. Our equipment has proved accurate and reliable with minimum maintenance. Even the finest of fractions are controlled accurately by Procon feeders.

Major anode and paste producers in Europe are using Procon systems, and are reporting better mixing stability and a lower baked reject rate after installing Procon Weighers. Procon Engineering supplies components or turn key delivery, using in-house resources for all disciplines.

Procon Engineering is a part of the Norwegian ProSafe group. A company with 1600 employees. Procon Engineering AS, Blakstadmarka 26, P.O.Box 168; 1371 Asker, Norway; Telefon +47 66 76 07 50; Telefax +47 66 90 23 53.

---