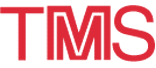 1999 TMS Annual Meeting: Exhibitor
---
February 28-March 4 · 1999 TMS ANNUAL MEETING · San Diego, California
WAGSTAFF, INC.
---
Wagstaff, Inc. develops, designs, and manufactures direct chill casting equipment for the worldwide aluminum industry. Known for industry breakthroughs in ingot and billet casting systems, as well as automation systems, Wagstaff continues to bring new ideas and equipment to the marketplace.

The Wagstaff AirSlip Air Casting Process is known the world over for producing billet that sets the standard for quality. Over 500 Wagstaff Hot Top Billet casting systems are in operation around the world.

The Wagstaff LHC Low Head Composite Process is revolutionizing ingot casting. Ingots produced with the LHC process have many advantages including dramatic reduction in ingot scalping requirements. Wagstaff AutoCast Automated Casting Control Systems represents Wagstaff's commitment to advance DC casting process control.

Over fifty three years of solid business growth, ISO 9001 certification, and continuing research and development all add up to Wagstaff's commitment to quality and continuous improvement. Call or e-mail for more information (509) 922-1404; or info@wagstaff.com.

---