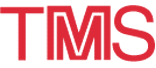 1999 TMS Annual Meeting: Short Course Description
---
February 28-March 4 · 1999 TMS ANNUAL MEETING · San Diego, California

The following short course is sponsored by The Minerals, Metals & Materials Society's Light Metals Division and will be offered during the 1999 TMS Annual Meeting & Exhibition being held in San Diego, California, February 28-March 4, 1999, at the San Diego Convention Center.
The Role of Cooling Water in Aluminum Ingot Casting
Presented by: Ho Yu, Alcoa and George Waltman, Nalco
Date: Sunday, February 28, 1999
Time: 8:30 a.m.-5:00 p.m.
Fees: $425 Member; $510 Nonmember
Who Should Attend: This is an introductory course in ingot water. It is intended for practicing ingot casting engineers.

Course Overview: The course covers both theoretical and practice aspects of ingot water heat transfer and treatments. Specific topics covered in the course are:
Ingot Cooling Water Heat Transfer Fundamentals
Water Related Ingot Casting Problems
Parameters Affecting Ingot Cooling Water Heat Transfer
Water Quality Effects on Ingot Casting
Total Treatment Program for Ingot Cooling Water
Methods of Monitoring Ingot Cooling Water Quenchability
Alcoa's Method of Controlling Ingot CoolingThe Alcoa 729 Process
ABOUT THE PRESENTERS
Dr. Ho Yu received his B.S. degree in Chemical Engineering from the University of Illinois at Urbana-Champaign and his Ph.D. in Chemical Engineering from Cornell University. He then joined Coors Container Company in Golden, Colorado as a design engineer and was involved in the treatment of waste effluent from the aluminum can manufacturing process. He joined the Aluminum Company of America at the Alcoa Technical Center in 1974 as an engineer in the Ingot Casting Division. He is currently a Technical Consultant in the Molten Metal Processing Center. His research interests are in fluid mechanics, heat transfer, mass transfer, metal treatment reaction kinetics, mathematical modeling, ingot casting and heat treat quenching. He is member of TMS, The American Institute of Chemical Engineers, Tau Beta Pi Engineering Honor Society and Sigma XI. During his twenty-three years with Alcoa, he has been the inventor or co-inventor on twenty-four United States patents. He is the author or co-author of twenty scientific publications. He is the recipient of the Sigma XI, Alcoa chapter best technical paper runner-up award in 1984, the Metallurgical Society Light Metals Best Paper Award in 1986, the Pittsburgh Intellectual Property Law Association Inventor of the Year in 1995, the Alcoa 1994-1995 Francis C. Frary Award for career-long scientific contributions to Alcoa and the Alcoa 1996-1997 Arthur Vining Davis Award for outstanding technical team achievement.

Mr. George Waltman is a Market Development Manager at Nalco Chemical Company, Naperville, Illinois. He has 25 years experience in process water treatment in the primary metals industry. For the past five years he has been active in product development for the aluminum casting industry to include the development of a mobile, field quench measurement apparatus and procedure. In 1996 Mr. Waltman presented a paper at the Sixth International Aluminum Extrusion Technology Seminar on the need for consistent water quality for aluminum casting.
---
Note: A tax deduction can be taken for all expenses of continuing education (including registration fees, travel, meals, and lodging) undertaken to maintain and improve professional skills. For more information concerning applicability, contact your local Internal Revenue Service office.

---
The information on this page is maintained by the TMS Continuing Education Department (bradel@tms.org).