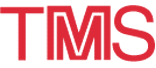 TMS Fall Meeting '98: Accommodations Information
---
October 11-15, 1998 · TMS FALL MEETING '98 · Rosemont, Illinois

Focusing on physical metallurgy and materials, the TMS Fall Meeting '98 features a wide array of technical symposia sponsored by The Minerals, Metals & Materials Society (TMS). A poster session is also planned. As a greater convenience for attendees, the meeting is typically colocated with ASM International's Materials Solutions Conference. Approximately 100 technical sessions will focus on key information and successful strategies to give attendees insight into the research, development, and application of new materials processes, analysis techniques, and equipment advances.
The Chicago O'Hare Hilton Hotel
...is the official headquarters for the TMS Fall Meeting '98. September 28, 1998 was the deadline to secure advance housing reservations. No telephone reservations will be accepted. All changes and cancellations are to be made directly with the hotel. You may contact the hotel toll-free at 1-800-445-8667 or by fax (972) 503-0089.

All technical sessions and conference registration will be located here. Click here for a view of the O'Hare Hilton Hotel Meeting Rooms Floor Plan.

Facts about the O'Hare Hilton Hotel:
The only hotel located inside the O'Hare International Airport complex and is accessible to terminals via underground speed walks.
Access to the elevated train to downtown Chicago from the lower lobby.
Minutes from Rosemont Convention Center and Rosemont Horizon.
Airline arrival/departure monitors in lobby and on in-room TV screens.
Spacious lobby with 10 guest service agent stations-featuring Zip-in check-in/Zip-out check-out.
Two restaurants available, Andiamo, which features renowned American/Italian cuisine and the Gaslight Club which offers steak and seafood in a "roaring twenties" atmosphere.
The Sports Edition bar offering specialty drinks and food with monitors featuring multiple sporting events from around the world.
10,000 square-foot athletic club located on the Arcade Level which features: free weights, nautilus, aerobic equipment, indoor pool, sauna, jacuzzi, steam room, massage therapist, simulated golf, and tanning beds in a luxurious private club atmosphere.
State-of-the-art life safety/sprinkler system.
24-hour room service.
Valet parking.
Valet dry cleaning/laundry.
Guest service hotline.
The Arcade Level ammenities also include: a clothing store, currency exchange, dentist, flower shop, gift & sundry store, travel desk, gourmet coffee shop, ATM machine, international package room, and beauty salon.
Shuttle Service
All programming for the TMS Fall Meeting '98 will be held at the O'Hare Hilton Hotel. The ASM International's Materials Solutions Conference, Materials Solutions Exposition, and Heat Treating Society Conference will be held at the Rosemont Convention Center. A shuttle bus service for all attendees between these two facilities and the many overflow hotels will be provided. The schedule for this service will be posted in each hotel lobby and the Rosemont Convention Center.

---
Questions? Contact the TMS Customer Service Center, 184 Thorn Hill Road, Warrendale, PA 15086-7528; telephone 1-800-759-4867 (USA) or (724) 776-9000, ext. 270; fax (724) 776-3770; e-mail csc@tms.org