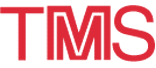 About the 1995 International Symposium on Recycling of Metals and Engineered Materials: Conference Information
---
3RD INTERNATIONAL SYMPOSIUM ON RECYCLING OF METALS AND ENGINEERED MATERIALS
November 12-15, 1995 · Point Clear, Alabama
---
Symposium Schedule of Events
Sunday, November 12, 1995
Registration (Grand Ballroom Lobby, 2:00 PM - 6:00 PM)
Software for Process Analysis and Design (Salon E, 1:00 PM - 2:30 PM or 3:00 PM - 4:30 PM)
Welcoming Reception (Grand Ballroom Patio, 6:00 PM - 7:00 PM)
---
Monday, November 13, 1995
Registration (Grand Ballroom Lobby, 7:30 AM - 4:00 PM)
Slide Preview/Authors' Coffee (Jubilee Room, 8:00 AM - 4:00 PM)
Hospitality Room (Card Room - Second Floor, 8:00 AM - 10:00 AM)
Plenary Session (Grand Ballroom North, 9:00 AM - ?)
Symposium Luncheon (Lagoon Room - Second Floor, 12:30 PM - 1:45 PM)
General Recycling (A/B, 2:00 PM - 4:45 PM)
Secondary Aluminum-General I (C-F, 2:00 PM - 4:45 PM)
Secondary Copper (Grand Ballroom South, 2:00 PM - 4:45 PM)

---
Tuesday, November 14, 1995
Registration Grand Ballroom Lobby 8:00 AM - 4:00 PM)
Slide Preview/Authors' Coffee Jubilee Room 8:00 AM - 4:00 PM)
Hospitality Room Jubilee Room 8:00 AM - 10:00 AM)
Secondary Aluminum-General II C-F 9:00 AM - 11:45 AM)
Secondary Lead Grand Ballroom South 9:00 AM - 11:45 AM)
Spent Catalyst Recycling A/B 9:00 AM - 11:45 AM)
Luncheon-plated (optional) Outdoors 12:15 PM - 1:30 PM)
Software for Process Analysis and Design Card Room (2nd Floor) 12:30 PM - 2:00 PM)
Precious Metals Recycling A/B 2:00 PM - 4:45 PM)
Secondary Zinc Grand Ballroom South 2:00 PM - 4:45 PM)
Used Beverage Containers and Aluminum Consumer Packaging C-F 2:00 PM - 4:45 PM)
Symposium Dinner Reception Grand Ballroom Patio 6:30 PM - 7:15 PM)
Symposium Dinner Grand Ballroom North 7:15 PM - 9:15 PM)

---
Wednesday, November 15, 1995
Registration (Grand Ballroom Lobby 8:00 AM - 3:00 PM)
Authors' Coffee (Jubilee Room 8:00 AM - 3:00 PM)
Slide Preview (Jubilee Room 8:00 AM - 3:00 PM)
Hospitality Room (accompanying persons only) (Sky Lounge (3rd Floor) 8:00 AM - 10:00 AM)
Aluminum By-Product Recovery I (C-F 9:00 AM - 11:45 AM)
Automobile Recycling (A/B 9:00 AM - 11:45 AM)
Secondary Copper, Lead (Grand Ballroom South 9:00 AM - 11:45 AM)
and Zinc Aluminum By-Product (C-F 2:00 PM - 4:45 PM)
Recovery II Recycling Plants (Grand Ballroom South 2:00 PM - 4:45 PM)

---
General Information
Register online using this form.
Dates and Location
The Third International Symposium on Recycling of Metals and Engineered Materials will be held November 12-16, 1995 at the Marriott Grand Hotel, Point Clear, Alabama.
Symposium Scope
Worldwide awareness of the need to better manage our limited resources is rapidly bringing the era of the "throwaway society" to an end. In response to growing pressures to limit waste, an increasing number of industries have established successful recycling loops. This has led to the development of sophisticated process technologies, which in turn has stimulated basic research. The purpose of this symposium is to bring participants together to discuss practical as well as fundamental aspects of recycling of metals and engineered materials.
---
Organizing Committee
General Meeting Chairmen:
Paul B. Queneau
Hazen Research, Inc.

Ray D. Peterson
Reynolds Metals Company
Session Organizers
Secondary Aluminum-General
Chairman: William Pipes, Reynolds Metals Company
Co-Chairman: Phillipe Walack, Pechiney

Secondary Lead
Chairman: David PrengamanRSR
Co-Chairman: Gernot Schenker, Harz-Metall

Aluminum By-Product Recovery
Chairman: James C. Daley, IMSAMET
Co-Chairman: Han Spoel, President, SPALCO

Secondary Copper
Chairman: Bruce Betterton, Southwire
Co-Chairman: Stan Nelmes, Consulting Engineer

Used Beverage Containers and Aluminum Consumer Packaging
Chairman: Lage Knutsson, Gronges AB
Co-Chairman: Donald L. Stewart, Aluminum Company of America

Secondary Zinc
Chairman: Larry Parkinson, Interamerican Zinc
Co-Chairman: John Castle, RTZ

Automobile Recycling
Chairman: Jan H. L. van Linden, Recycling Technology Services
Co-Chairman: Hans-Peter Sattler, Alusort GmbH e.G

Secondary Metal Recycling Plants
Chairman: Richard Hanewald, INMETCO
Co-Chairman: Yogeshwar Sahai, Ohio State University

Spent Catalyst Recycling
Chairman: E. Wiewiorowski, Consulting Engineer
Co-Chairman: German Mueller, University of Heidelberg

Precious Metals Recycling Session
Chairman: Michael B. Mooiman, Metalor USA Refining Corporation
Co-Chairman: Noel Felix, Union Miniere

MMIJ Representative:
Masao Suzuki
---
Symposium Sponsors
The symposium is being organized by the Recycling Committee of the Extraction & Processing Division and the Light Metals Division of The Minerals, Metals & Materials Society.
Cooperating Societies Include:
BIR -Bureau de la Recuperation Non-Ferrous Metals Division

Benelux Metallurgie

Canadian Association of Recycling Industries

Institute of Materials

Institute of Scrap Recycling Industries

Institution of Mining & Metallurgy

Iron & Steel Society, Inc.

The Indian Institute of Metals

The Korean Institute of Metals & Materials

The Metallurgical Society of CIM

The Mining and Materials Processing Institute of Japan
---
Symposium Registration
Registration fee includes attendance at all technical sessions, Welcoming Reception, Symposium Luncheon, Symposium Banquet, coffee breaks and a bound copy of the symposium proceedings.
All attendees are encouraged to register in advance to avoid delays on-site. Advance registration and fee must be sent to TMS before October 25, 1995 to qualify for the $490 member/$575 non-member pre-registration fee. Registration forms received after October 25, will be charged the on-site fee of $520 member/$605 non-member. You may register in Point Clear at the on-site fee during the hours listed below.
To register in advance and qualify for the advance registration savings, complete and submit the Registration Form. Registration packets will be distributed at the meeting during the following hours:
Sunday, November 12 3:00 - 7:00 PM

Monday, November 13 7:00 AM - 12:00 Noon; 6:30 - 10:00 PM

Tuesday, November 14 7:00 AM - 5:00 PM

Wednesday, November 15 7:00 AM - 12:00 Noon
Student Information
A special student registration fee of $85 pre-registration/$105 on-site (which includes the Welcoming Reception and conference registration) is available for all students who attend the conference. The Luncheon and Banquet tickets, and the conference proceedings must be purchased separately. Please see the registration form enclosed in this brochure.
Refund Policy
Written requests must be sent to TMS, 184 Thorn Hill Road, Warrendale, PA 15086. No refunds will be issued after the October 25, 1995 deadline. A $25 service fee will be assessed on all cancellations.
---
Software for Process Analysis and Design
An Open Forum Presentation
Presenter: Arthur E. Morris
Forum Times: Sunday, November 12, 1995 1:00 - 2:30 PM or 3:00 - 4:30 PM or Tuesday, November 14, 1995 12:30 - 2:00 PM
Cost: $20 Indicate your plans to participate on the enclosed Registration form.
This presentation is an opportunity for you to see and test software that is available for the analysis and design of processes. The presentation will include software intended for the novice user as well as sophisticated flowsheet-modeling software intended for modeling entire plants. The session will include an introduction to the various software packages, followed by brief demonstrations of the software. Copies of software developed at UMR will be distributed free of charge. The presentation will not cover single-use software developed for repetitive calculations on a single process.
The forum is planned to complement the technical program of the Symposium. Since process modeling software will be increasingly important in the year 2000 and beyond, this presentation is a valuable accompaniment to the Symposium.
To give personal attention, each session is limited to eight registrants. To make reservations to participate in this Open Forum, please indicate on the Advance Registration Form.
About the presenter: Arthur E. Morris is Professor Emeritus of Metallurgical Engineering at the University of Missouri-Rolla and a staff member of the Center for Pyrometallurgy, Rolla, Missouri. He has developed various process modeling programs, and has directed four international conferences on the applications of computer software to extractive and process metallurgy. Dr. Morris was co-presenter of a TMS Short Course on Computer Software for Metallurgical Calculations at the 1994 TMS Annual Meeting.
---
Policy on Audio and Video Recording of Technical Paper Presentations/Sessions
The Minerals, Metals & Materials Society (TMS) reserves the rights to any audio and video reproduction of all presentations at every TMS sponsored meeting. Recording of sessions (audio, video, still photography, etc.) intended for personal use, distribution or copyright without the express written consent of TMS and the individual authors is strictly prohibited. Contact the TMS Technical Program Department to obtain a copy of the waiver release form.
Program
A complete program will be distributed to all participants upon registration.
Conference Proceedings
Proceedings, containing all the papers presented at the symposium, will be published. One copy of these bound proceedings is included in the registration fee and will be distributed to all full-conference registrants at the meeting.
Social Functions
Various social functions have been planned to supplement the formal technical program, including the following:
Sunday Evening Welcoming Reception
Monday Evening Luncheon
Tuesday Evening Symposium Banquet
These functions are included in the registration fee for full-conference registrants. Tickets for students and accompanying persons may be purchased on the registration form. Please contact TMS or advise at the Registration Desk at least one day prior to the function, of any special dietary requirements.
Luncheon Package
For the convenience of attendees during the limited break time for lunch on Monday, a luncheon is being offered in addition to the meeting registration fee. A pre-set lunch may be purchased on Monday for a price of $30. Please register for this option on the meeting registration form.
Spouse/Guest Program
Spouses and guests can enjoy the hospitality area, featured each morning. Spouse/Guest registration is required for admission to the Hospitality Room. Coffee and Danish will be available each morning from 8:00 - 10:00 AM, Monday through Wednesday. Information on local attractions, tour registration, dining, and shopping will also be available. Please register for this option on the enclosed registration form.
---
Optional Tour Program
The Minerals, Metals & Materials Society has arranged customized tours for accompanying persons and/or attendees during the Symposium.
To register please complete the reservation form in this brochure. Reservations will be handled on a first-come, first-serve basis. Attendees wishing to participate are encouraged to reserve early in order to insure availability of the tours. Tours will not be scheduled unless sufficient pre-registration is received.
The following tours are being offered:
MONDAY, NOVEMBER 13, 1995 - "A DAY ON THE BAY"
9:30 a.m. to 2:30 p.m.
A beautiful Deep South setting on The Bay is the locale for this tour that welcomes you to two very fine private homes. At Point Clear you will visit the stunning home of US. Congressman & Mr. Jack Edwards. Tour the home and grounds and enjoy the Bay breeze from their wharf. At Montrose you will visit Seven Gables, built c1855 and listed on The National Register of Historic Places. Here, overlooking Mobile Bay at the highest coastline point between Maine and Mexico, you will be served lunch on the veranda of this antebellum home. You will fall in love with these hostesses and their lovely homes and you will hardly believe that life such as this still exists. Between these houses we will stop in Fairhope for a shopping spree at this quaint cluster of specialty shops. This tour offers a real insider's view of life along The Eastern Shore.

Cost: $45
(includes lunch)

Casual attire is appropriate. Transportation is by motorcoach.



TUESDAY, NOVEMBER 14, 1995 - BELLINGRATH GARDENS, HOME & RIVER CRUISE
9:00 a.m. to 3:00 p.m.
This journey begins with a fifty minute entertaining drive from The Grand giving the history, legend and lore of this fascinating area. A visit to world famous Bellingrath Gardens is a delight any time of the year. In the fall the Chrysanthemum Extravaganza rivals or surpasses the attraction's springtime azalea showing. You will have time to enjoy The Gardens & Home as well as the world's largest display of sculptures by Edward Marshall Boehm. The 45 minute River Cruise will take you into the bayous of "River of Birds" where wildlife, native vegetation and Civil War history are highlighted. The most spectacular view of The Bellingrath Home and Gardens is from the river. Lunch will be an "all you can eat" Buffet.
Cost:$42
(includes lunch)
WEDNESDAY, NOVEMBER 15, 1995 - RIVIERA CENTRE SHOPPING SPREE
8:30 a.m. to 2:30 p.m.
At this factory outlet heaven you will have access to over 100 factory stores including Polo/Ralph Lauren, Brooks Brothers and other upscale manufacturers. You will also find bargains in domestics, housewares, shoes, children's apparel and more. If you have a "Black-Belt" in shopping, or desire one, you don't want to miss out on this day of shopping. We will stop at Sweetie Pie's, a local favorite lunch spot, for lunch on your own. The Riviera Centre is a 45 minute drive from The Hotel.

Cost:$15
---
Housing Accommodations
A block of rooms has been reserved at Marriott's Grand Hotel, Point Clear, Alabama. The Grand Hotel is the recipient of the Mobil Four Star and AAA Four Diamond Awards.
Housing reservations must be made in advance and will be processed on a first-come basis. Convention rates will be $115 single/double.
Rooms will be guaranteed with a required first night's deposit. The deposit will be processed upon receipt of the housing reservation form. Please contact the hotel directly if there is any difficulty with this policy.
Suites and upgraded Executive rooms are also available at additional rates. Please contact the Reservations Manager by phone at 1-800-544-9933 for additional details.
Check-in time is 4:00 PM. Check-out time is 1:00 PM. EARLY ARRIVAL: Guests can plan to take advantage of the Hotel's facilities if arriving before check-in time. Baggage storage and changing facilities are available.
Extended Stay
As a special consideration for those attendees who may wish to take advantage of a few extra days at the Marriot's Grand Hotel, these rates are offered 2 days prior and 3 days following the conference dates, based on availability.

Reservations must be received by the Marriott's Grand Hotel by October 12, 1995. Due to the fact that this is a very busy time for the Hotel, please be sure to make your reservations as early as possible. After the October 12 cutoff date, the convention rate and rooms may not be available.

Please contact the Marriott's Grand Hotel for reservation information.

ATTN: Reservations Manager
Marriott's Grand Hotel
One Grand Blvd.
Point Clear, AL 36564-0639

Fax number: 334-928-1149
Airport Shuttle Service
Marriott's Grand Hotel can arrange for airport shuttle transportation to and from EITHER Mobile, AL or Pensacola, FL. The cost is: Mobile, $21 each way; Pensacola, $23 each way.
It is the attendee's responsibility to notify the hotel regarding any changes in their itinerary.
Americans with Disabilities Act
Marriott's Grand Hotel and TMS strongly support the federal Americans with Disabilities Act (ADA) which prohibits discrimination against, and promotes public accessibility for those with disabilities. In support of this act, we ask that those attendees requiring specific equipment or services, please advise the Marriott's Grand Hotel, Reservations Manager and TMS.
---
Golf Tournament
Don't miss this event. A golf tournament with prizes is planned on the grounds of the resort at the Lakewood Golf Club which features two championship courses.
Tennis Tournament
A round-robin tennis tournament is planned. The Grand Hotel features 8 rubico clay surfaced courts, two of which are lighted.
Sailboat Charters
Get away from it all; quiet, relaxing, gentle breeze, sun. A sailing afternoon is planned for meeting attendees.

Note: All other golf, sailing, and tennis reservations must me made by the individual by calling the hotel directly.

---
The information on this page is maintained by TMS Customer Service Center (csc@tms.org).