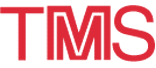 Materials Week '97: Destination Information
---
September 14-18, 1997 · MATERIALS WEEK '97 · Indianapolis, Indiana

Sponsored by The Minerals, Metals & Materials Society (TMS) and ASM International, Materials Week '97 will be held September 14-18, 1997, at the Indiana Convention Center in Indianapolis, Indiana.
Although Indianapolis is near the center of the United States, it is a place where "East meets West and North meets South," as the culturally and ethnically diverse cosmopolitan city welcomes visitors with its special brand of hometown hospitality. This is a city that is truly proud to welcome you.
Area Highlights: Sports fans already know this town for car racing, basketball, and football; but what you might not know is the abundance of diverse activities that surround the spectator sports. Music and theater lovers will find a wide menu to select from year round. Theater lovers can pick from cabaret and follies to more dramatic offering. Music lovers can choose from live blues, jazz, symphony, rock & roll, and country. Indianapolis also boasts a wide range of museums and scenic parks, and anyone looking for shopping can check out two huge downtown malls and many independent specialty shops. If you are interested in getting some exercise, take advantage of the public access to Indianapolis' world-class sporting facilities.
Indianapolis City Center: This one-stop source for visitor information is an attraction in itself. It features an interactive model of the city, a bells-and-whistles auditorium, and the best selection of souvenirs in the city. Start your visit to Indy here, where well-trained volunteers are ready to answer all questions.
Indianapolis Zoo: The Indianapolis Zoo houses more than 3,000 animals and 1,700 species of plants, the Indianapolis Zoo is the nation's only accredited zoo, aquarium and botanical garden. It's located of 64 acres downtown in White River State Park. Features include the "Living Deserts of the World" conseratory where visitors encounter free-roaming lizards and birds, and daily dolphin shows in the whale and dolphin pavilion.
Indianapolis Motor Speedway: The Hall of Fame Museum at the speedway houses 30 cars that have won the Indianapolis 500. Every half hour, the Tony Hulman Theatre shows a film that tells the story of the venerable racetrack and presents race highlights.
Madame Walker Theatre Center: One of the most unusual pieces of architecture in the nation, this National Historic Landmark is embellished with African and Egyptian motifs. The theater, now used for plays, concerts, and supper club entertainment, once hosted the likes of Louis Armstrong, Dinah Washington, and Lena Horne.
Dining: Hundreds of dining choices await you in Indianapolis, which features the finest in gourmet cooking and international cuisine to famous Hoosier home style treats.
Climate: In September, Indianapolis experiences average temperatures of 66° and you can expect at least a 66% chance of sunshine each day.
For More Information: Visit theIndyLinks web site.

---
Questions? Contact the TMS Customer Service Center, 184 Thorn Hill Road, Warrendale, PA 15086-7528; telephone 1-800-759-4867 (USA) or (724) 776-9000, ext. 270; fax (724) 776-3770; e-mail csc@tms.org