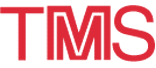 Materials Week '97: Travel Information
---
September 14-18, 1997 · MATERIALS WEEK '97 · Indianapolis, Indiana

Sponsored by The Minerals, Metals & Materials Society (TMS) and ASM International, Materials Week '97 will be held September 14-18, 1997, at the Indiana Convention Center in Indianapolis, Indiana.
Indianapolis International Airport is only 12 minutes from downtown and is serviced by more than 15 different airlines. Taxi service from the airport is available to downtown Indianapolis. The one-way fare to downtown hotels is approximately $15-$20 per person. Hotel shuttles are also available.
Southwest Airlines has been designated as the official carrier for attendees of the ASM Heat Treating Society Conference, which is being held in conjunction with Materials Week '97. Southwest agrees to offer a 10% discount off their already low, regular unrestricted individual fares and most of their even lower regular restricted individual fares (not applicable to already discounted government/military contract fares, promotional fares and/or certain restricted fares that are already highly discounted or on sale). Fares are subject to terms and availability. To obtain this meeting discount, you or your travel agent must call Southwest Airlines Group and Meeting Desk no later than September 5, 1997, at 1-800-433-5368, Monday through Friday, 8:00 a.m.-5:00 p.m. (any time zone). Refer to identifier code C6097 when making your reservation.
Hertz Rent-a-Car has been selected as the official car rental company for Materials Week '97. Special rates are being offered and will be honored up to one week before or one week after the meeting dates. Advance reservations may be made by calling the Hertz reservations number [U.S.: 1-(800) 654-2240; Canada: 1-(800) 263-0600]). When making a reservations, identify yourself as an attendee of Materials Week '97 and cite code CV #41686.
If you are driving to Indianapolis, it is accessible via Interstates 70, 65, 74, and 69.
---
Questions? Contact the TMS Customer Service Center, 184 Thorn Hill Road, Warrendale, PA 15086-7528; telephone 1-800-759-4867 (USA) or (724) 776-9000, ext. 270; fax (724) 776-3770; e-mail csc@tms.org