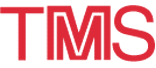 Copper 99/Cobre 99: Guest Tours
---
October 10–13, 1999 · COPPER 99/COBRE 99 · Phoenix, Arizona

Copper 99 is the fourth in a series of international conferences devoted to the mineral processing and extractive metallurgy of copper. Conference participants will have an opportunity to gain insight into important worldwide technological advancements, potential new commercial developments and challenges confronting the copper industry as it enters into the 21st century.

The meeting will build on the success of three preceding conferences: Copper 87, held in Vina del Mar, Chile; Copper 91/Cobre 91, held in Ottawa, Canada; and Copper 95/Cobre 95, held in Santiago, Chile. The copper conference is organized by the Chilean Institute of Mining Engineers; the Metallurgical Society of the Canadian Institute of Mining (CIM); The Minerals, Metals & Materials Society (TMS); and the Society for Mining, Metallurgy, and Exploration.
GUEST TOURS
Accompanying persons tours have been customized to enhance the Copper 99 conference experience. To participate in these optional events, idicate your choices on the meeting registration form. Tour tickets will be included in the advance registration packet you will receive on-site. Note that reservations will be handled on a first-come, first-serve basis. All tours will originate and end at Pointe Hilton South Mountain Resort. Prices indicated include transportation and lunches.

Pre-registration for the tour program will be accepted up to September 20, 1999. Tours will not be scheduled unless sufficient pre-registration is received. Therefore, please make your reservations early. If tours are still available at the time of the conference, you may register on-site during regular registration hours.
Tour 1: Red Rock Fantasy
| | |
| --- | --- |
| | |
| Oak Creek Canyon | Montezuma's Castle |
When: Monday, October 11
Time: 8:00 a.m.-5:00 p.m.
Cost: $75.00 per person
Much photographed Oak Creek Canyon and the picture-postcard town of two of Arizona's most scenic spots, second only to the Grand Canyon. Drive the most dramatic approach to the canyon, through sagebrush country brightened with sycamore-lined washes, where the earth itself begins to change color, from white to orange to red. The preserved cliff dwellings of Montezuma's Castle are your first stop, and a chance to stretch your legs. Here, the dramatic limestone cliffs tell the story of the Sinagua civilization that vanished 800 years ago. Enjoy a buffet luncheon at the Sedona Swiss Restaurant and Café, and the breathtaking views of the red rocks of Sedona. Explore the shops and studios of Sedona's artists and craftsmen. Shop at Tlaquepaque, or venture into the newest shopping realm of Hozho. Surrounded by the unique architecture of the Arizona territory.
Tour 2: Timeless Treasures

Heard Museum

When: Tuesday, October 12
Time: 9:00 a.m.-1:00 p.m.
Cost: $50.00 per person
Travel through the citrus groves to the Heard Museum to see a collection of arts and crafts of ancient cultures as well as contemporary works. Discover pottery, rugs, baskets, turquoise jewelry and a room devoted to Barry Goldwater's Kachina spirit doll collection, more than 400 varieties. The "southwest studies" exhibit features three actual Indian dwellings: a Navajo hogan, an Apache wickieup, and a Hopi corn grinding room—as they look on today's reservations. Visitors to these interactive displays come away with a new appreciation for the strength and beauty of Native American ways of life. Luncheon will be at a restaurant converted from a historic old home that's been restored to its original beauty.
Tour 3: The Savory Southwest Cooking Demo & Luncheon

Vincent's Restaurant

When: Wednesday, October 13
Time: 9:00 a.m.-1:00 p.m.
Cost: $75.00 per person
Enjoy southwestern cuisine with a French flair in the relaxed atmosphere of a historical Phoenix residence. Owner and chef, Vincent Guerithault will prepare your gourmet luncheon right before your eyes. Quality, French cooking at its best the presentation is pure artistry, looking almost too good to eat.

The restaurant was awarded Phoenix Magazine's coveted "Golden Spoon Award" in a reader's favorites poll, and Chef Vincent was named "Chef of the Southwest" at the 1993 James Beard competition in New York.

Next, head to the Biltmore Fashion Park, which offers more than fifty fine shops in a park-like setting with fountains, flowers and lovely shaded areas. Home to Saks Fifth Avenue, Macy's, Banana Republic, Polo-Ralph Lauren, Origins, MAC Cosmetics, Gucci, Ann Taylor, and other exclusive specialty stores. The Biltmore also houses many fine restaurants including Wolfgang Puck's ObaChine, and is the Phoenix location of hotspots Planet Hollywood and the Hard Rock Cafe.
---
For further information regarding available guest tours contact:
Michael Packard, Manager, Meeting Services
TMS, Meeting Services Department
184 Thorn Hill Road, Warrendale, PA 15086, USA
Fax (724) 776-3770; e-mail packard@tms.org
---
The information on this page is maintained by the TMS Customer Service Center (csc@tms.org).