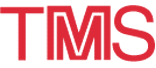 Copper 99/Cobre 99: Copper Hydromet Roundtable 99
---
October 10–13, 1999 · COPPER 99/COBRE 99 · Phoenix, Arizona

Copper 99 is the fourth in a series of international conferences devoted to the mineral processing and extractive metallurgy of copper. Conference participants will have an opportunity to gain insight into important worldwide technological advancements, potential new commercial developments and challenges confronting the copper industry as it enters into the 21st century.

The meeting will build on the success of three preceding conferences: Copper 87, held in Vina del Mar, Chile; Copper 91/Cobre 91, held in Ottawa, Canada; and Copper 95/Cobre 95, held in Santiago, Chile. The copper conference is organized by the Chilean Institute of Mining Engineers; the Metallurgical Society of the Canadian Institute of Mining (CIM); The Minerals, Metals & Materials Society (TMS); and the Society for Mining, Metallurgy, and Exploration.
About the Copper Hydromet Roundtable 99
Organized by Randol International Ltd., and to be held all day Sunday, October 10, 1999, the Copper Hydromet Roundtable 99 is an interactive and valuable international networking opportunity designed for operations and project managers at all levels. The Copper Hydromet Roundtable 99 offers an excellent opportunity for metallurgists and engineers involved in the development of new hydrometallurgical technologies, processes and applications to network with a broad spectrum of international experts and operating managers.

This years' roundtable will comprise four major panel discussions: 1) Heap & Dump Leaching, SW-EW; 2) Bio-Oxidation; 3) Concentrate Leaching and 4) Cost Reduction Options: A Systems Approach. Analogous processes and applications for other base metals derived from copper hydrometallurgy will also be presented and discussed. Nominations and applications for panel participation on hot items in the four panel topics are open.

To register, complete and submit the Copper Hydromet Roundtable 99 Registration Form, presented in PDF format, downloadable using the free software, Adobe Acrobat Reader. Return the completed form to Randol International, at the address above, by September 20, 1999. A separate registration fee of US $200.00 will be charged. For more information regarding registration for the roundatble, or participation queries, contact:

Hans von Michaelis
Randol International Ltd.
Golden, Colorado 80401
Telephone (303) 526-1626; fax (303) 526-1650
E-mail hansvon@hotmail.com; web site http://www.randol.com



---
The information on this page is maintained by the TMS Customer Service Center (csc@tms.org).